Details
| | |
| --- | --- |
| Typ kávy | Nespresso capsules |
| Taste | Set: Funky, Start, Decaf |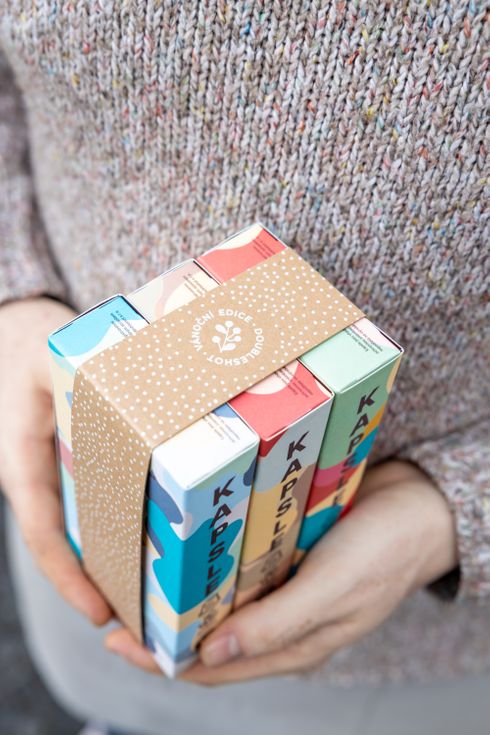 Liquid gifts are the best!
We took our coffee that you know so well and put it in capsule set. Capsules are compatible with Nespresso machines. Just one press of a button away from a great cup of coffee....
The Christmas set contains 10 capsules of each coffee - Start, Funky and Decaf. .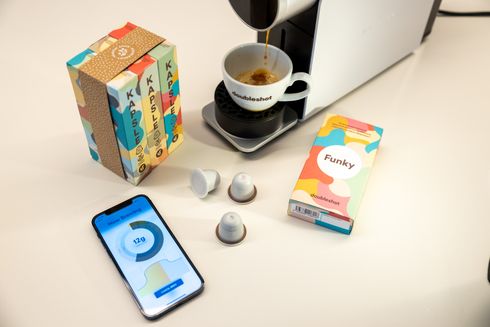 Funky
Espresso with Funky capsules is a lovely expereince. It is juicy, fruity and taste like strawberries coated in chocolate.
Start
Coffee in Start capsules taste like chocolate, caramel and roasted nuts. You don´t just drink it, you also enjoy it! If you know and like our espresso blends then Start is your choice.
Decaf
You´re saying decaffeinated coffee is nonsense? And have you tried our La Serrania yet? Its drunk by all. Not just caffeine junkies. It was procesed in a natural way which added sweet notes to the final taste - smoot, fruity, honey, cocoa and vanilla.