Details
| | |
| --- | --- |
| Country | Panama |
| Farm | Finca Emporium - Graciano Cruz |
| Varietal | Arabica Red Catuai |
| Processing | Natural |
| Crop | February 2021 |
| Certification | Relationship coffee |
| Taste | Strawberries in chocolate, dark fruits, vanilla |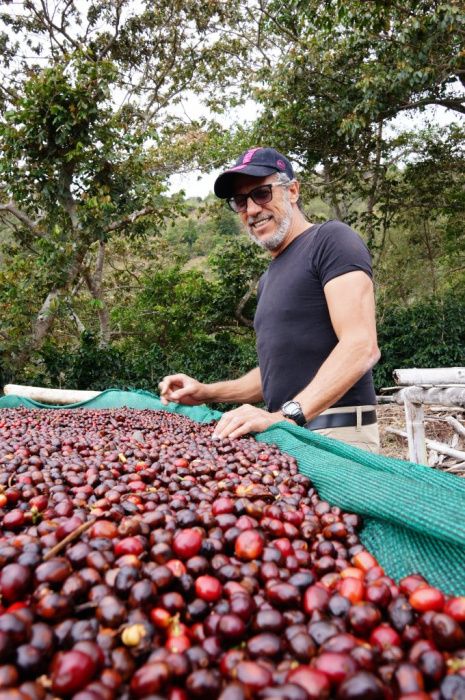 Finca Emporium
is the lower elevation farm of our friend Graciano Cruz. All coffee picked at this farm is processed using the traditional natural method. The result of the specific microclimate, terroir and chosen processing style is a noticeably juicy and sweet cup reminiscent of ripe strawberries and vanilla.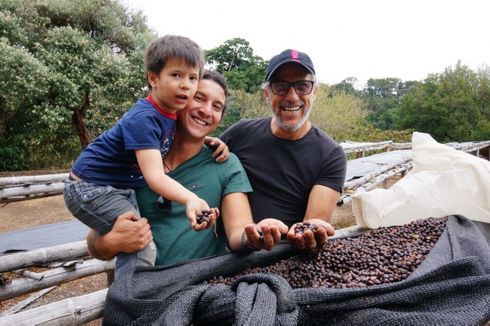 Sustainability and biodiversity
Finca Emporium is an example of biodiversity. Together with perfectly healthy coffee trees of different varieties (Yellow and Red Catuai, Caturra, Pacamara, Typica and even the rare Arabica Purpurascens) you will find here an abundance of oranges, mandarins, citruses, avocados, guavas, you name it. The complete drying process takes place on raised African beds built using locally sourced bamboo.

More information about the farm on www.loslajones.com.