Details
| | |
| --- | --- |
| Country | Panama |
| Farm | Finca Emporium - Graciano Cruz |
| Varietal | Arabica Red Catuai |
| Processing | Anaerobic Natural |
| Crop | February 2022 |
| Partnership | Relationship coffee |
| Taste | Mon Cheri, cocoa nibs, pineapple |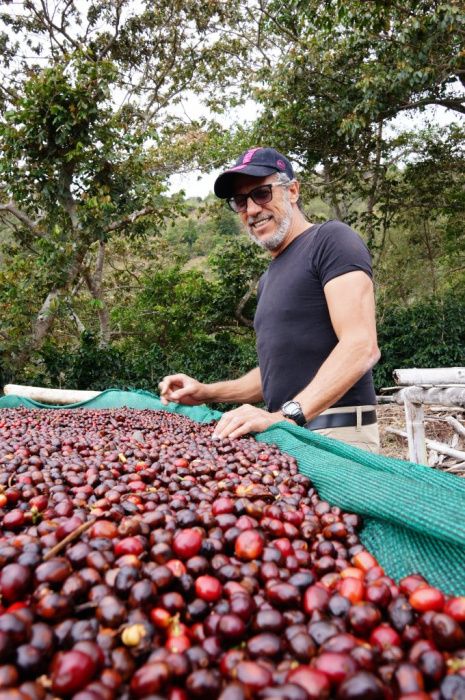 Finca Emporium
FInca Emporium is the lower elevation farm of our friend Graciano Cruz. All coffee picked at this farm is processed using anaerobic and traditional natural method. The result of the specific microclimate, terroir and chosen processing style is a noticeably juicy and sweet cup reminiscent of ripe strawberries and vanilla.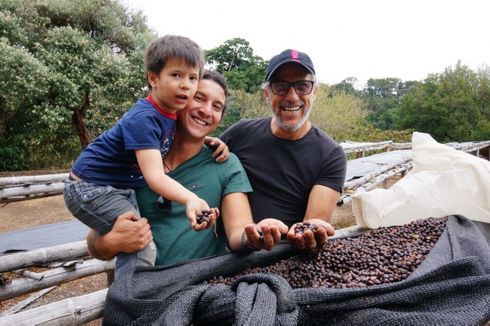 Sustainability and biodiversity
Finca Emporium is an example of biodiversity. Together with perfectly healthy coffee trees of different varieties (Yellow and Red Catuai, Caturra, Pacamara, Typica and even the rare Arabica Purpurascens) you will find here an abundance of oranges, mandarins, citruses, avocados, guavas, you name it. The complete drying process takes place on raised African beds built using locally sourced bamboo.

More information about the farm on www.loslajones.com.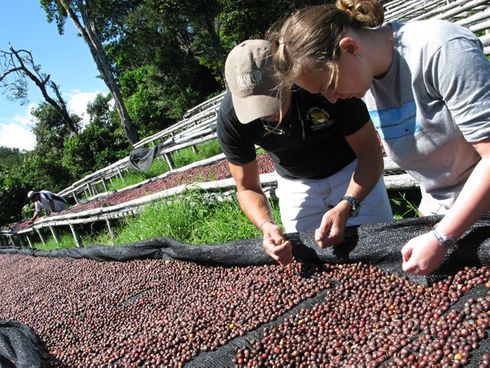 Listen to the episode about Graciano on our podcast.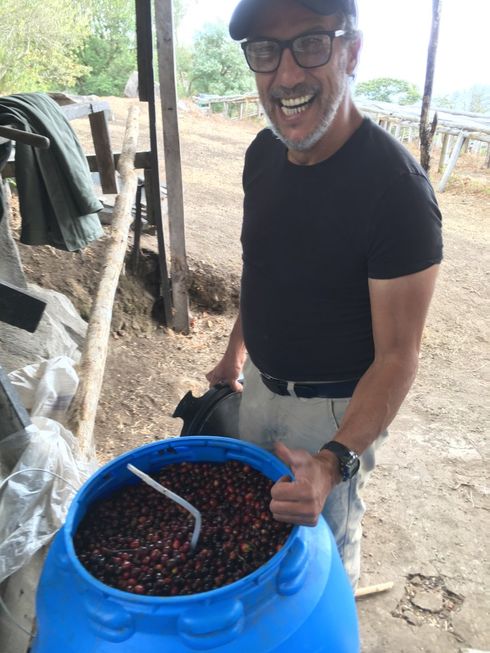 Anaerobic process
Lately, Graciano has been processing his coffees with anaerobic method. After picking, cherries are placed in sealed plastic bags. Where they undergo a fermentation for seven days. Afterwards cherries are spread on African beds. They are dried in the sun to 11.5% humidity. Which takes 15-20 days. Drying time is all weather depending. The result of this process gives us very intense flavours of cacao nibs, tropical fruit and rum or pralines.
Video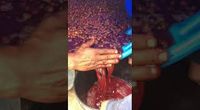 Anaerobic process
Listen to the episode about anaerobic processing on our podcast.