Details
| | |
| --- | --- |
| Country | Panama |
| Varietal | Arabica Pacamara |
| Processing | Natural |
| Crop | February 2021 |
| Taste | Tropical fruits, herbal, spices |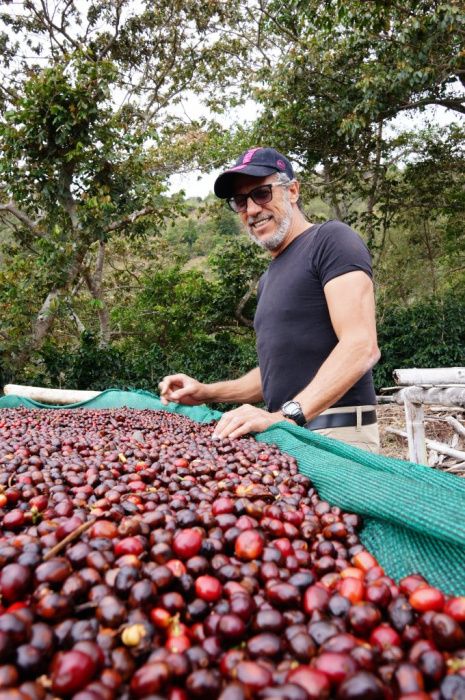 Finca Emporium
is the lower elevation farm of our friend Graciano Cruz. All coffee picked at this farm is processed using the traditional natural method. The result of the specific microclimate, terroir and chosen processing style is a noticeably juicy and sweet cup reminiscent of tropical fruits, herbs and spices.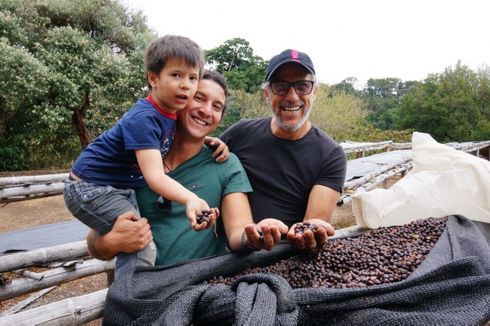 Sustainability and biodiversity
Finca Emporium is an example of biodiversity. Together with perfectly healthy coffee trees of different varieties (Yellow and Red Catuai, Caturra, Pacamara, Typica and even the rare Arabica Purpurascens) you will find here an abundance of oranges, mandarins, citruses, avocados, guavas, you name it. The complete drying process takes place on raised African beds built using locally sourced bamboo.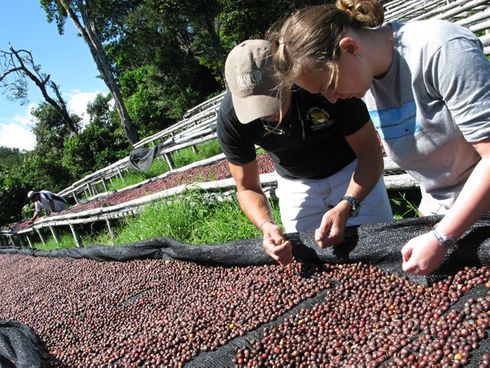 Odrůda pacamara
je poslední dobou velmi vyhledávaná a ceněná odrůda kávovníku Arabica. Jedná se o křížence odrůd pacas a maragogype, která je rozšířená především v El Salvadoru. Je známá svými obřími zrnky a typickými tóny bylin a koření, které jsou díky suchému způsobu zpracování doplněny o velmi hutné a šťavnaté tělo.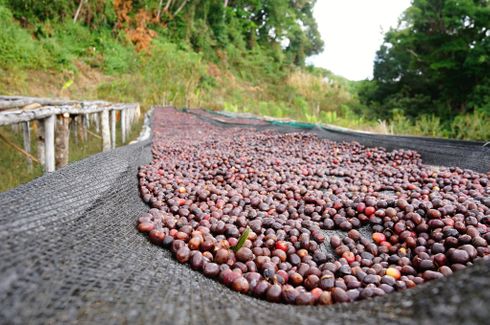 Suché zpracování
Graciano poslední sklizně zpracovává většinu svých káv poměrně unikátní metodou fermentace čerstvě sebraných třešní v uzavřených plastových pytlích. Tento mikrolot byl ovšem sušen standardní cestou ihned po sběru na afrických postelích, po dobu 20 dní. Můžete tak ochutnat "klasický" panamský natural od producenta, který tento proces v Panamě jako vůbec první použil a během poslední dekády zpropagoval.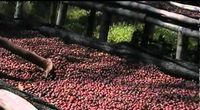 Krátká ukázka sušení kávových třešní na farmě Emporium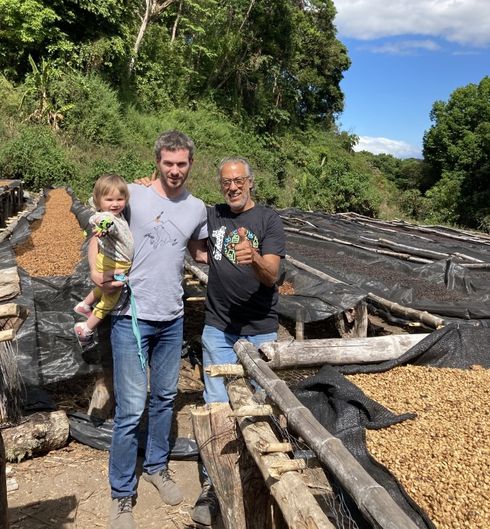 Poslechněte si náš podcast o Gracianovi
Chcete se dozvědět víc o různých metodách zpracování?