Details
| | |
| --- | --- |
| Farm | El Salvador Los Chelazos, Guatemala La Folie |
| Varietal | Arabica: Caturra, Bourbon, Pacas |
| Processing | Washed |
| Crop | Winter 2021 |
| Certification | Relationship Coffee |
| Taste | Dark fruits, cocoa nibs, nougat |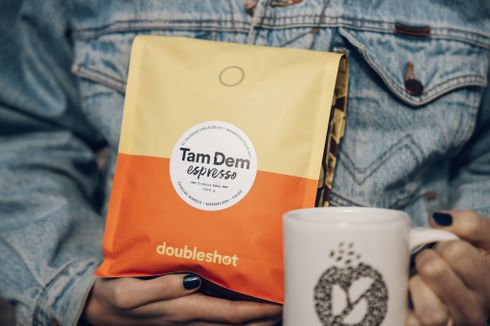 How do we create our blend?
When we create Tam Dem espresso blends, we always look for single origin coffees with distinguishable character, which would together make a true taste experience.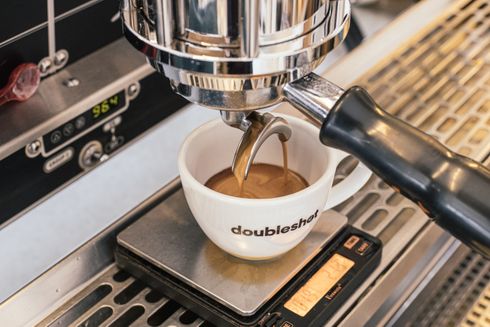 Our current Tam Dem consists of two coffees:


El Salvador Los Chelazos - 65 %


Guatemala La Folie - 35%


Los Chelazos is a blend of microlots from five small producers not far from La Palma in Chelatenango, in the north of El Salvador. These farmers produce mainly variaties such as pacas, bourbon or pacamara. Washed processing is very tradiotional in this country. However the honey method started becoming more and more popular. We know personally most of the farmers, who produced Los Chelazos, over ten years now. We got to know them when we worked in El Salvador within the project "HiU Coffee".
La Folie farm is one of the oldest farms in Antigua. The first coffee trees were planted here 50 years ago. Since 2003 La Folie has belonged to Luis Pedro Zelayia who runs a few other farms nearby. Luis is a known and very respected man in Guatemala. His station called Bella Vista processes and sorts coffees from all neighbouring farms. We picked this blend of bourbon and typica on our visit in Bella Vista in March this year. Coffee cherries are washed and dried on a concrete patios or raised beds on the premises of Bella Vista with a wonderful view at the local volcano Agua.