Details
| | |
| --- | --- |
| Farm | Bolivia El Fuerte and Brazil Ivan a Rosé |
| Varietal | Arabica Caturra and Catuaí |
| Processing | Fully Washed and Natural |
| Crop | September and October 2022 |
| Partnership | 3 years and 11 years |
| Taste | Milk chocolate, Nutella, forrest fruits |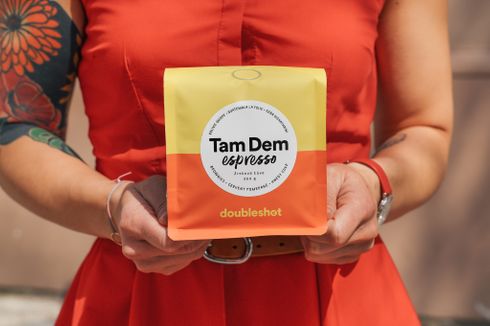 How do we create our blend?
When we create Tam Dem espresso blends, we always look for single origin coffees with distinguishable character, which would together make a true taste experience.

Our current Tam Dem consists of two coffees:

Brazil Ivan & Rosé - natural - 70%

Bolivia El Fuerte - anaerobic washed - 30%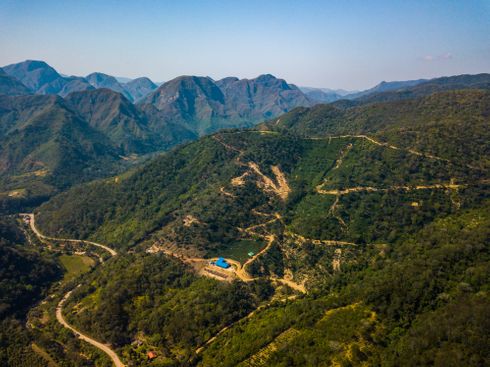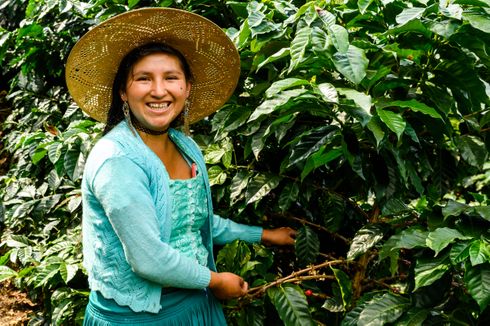 Bolívie El Fuerte
Finca El Fuerte je jedna z prvních, kterou rodina Rodriguez v Samaipata pořídila. Na rozloze 45Ha pěstují především odrůdy caturra a bourbon, společně s geishou a javou. El Fuerte slouží jako zpracovatelský závod pro ostatní farmy v okolí, např. naši oblíbenou farmu Floripondio, která s El Fuerte sousedí.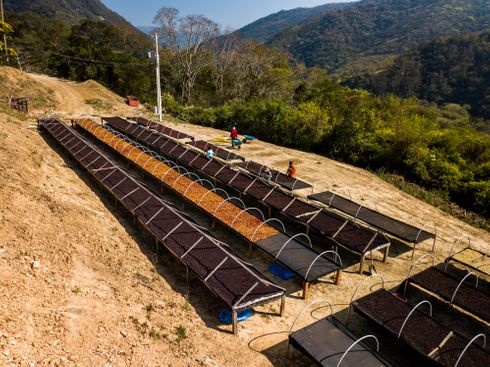 Processing
Tato káva byla zpracována promytou metodou s 48hodinovou anaerobní fermentací v nerezových tancích. Třešně byly po vyloupání a fermentaci sušeny na afrických postelích na slunci.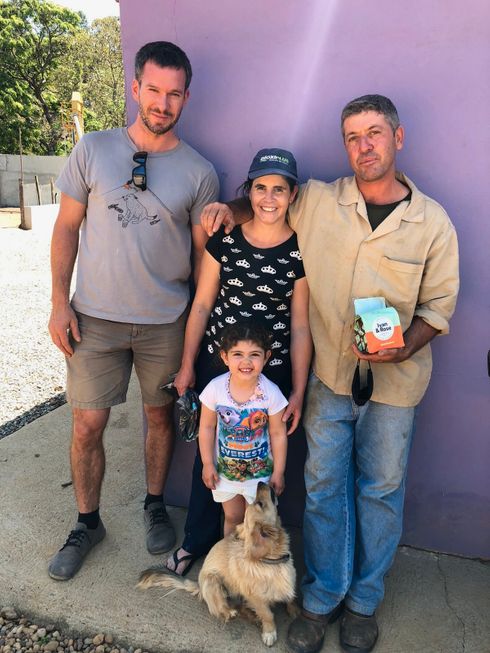 Brazílie Ivan a Rosé
Ivana dos Santos a jeho ženu Rose jsme poprvé osobně potkali před 10 lety díky Marcosovi a Felipemu Croce z Fazenda Ambiental Fortaleza. Kávy z farem Sitio Canaa a Novo Canaa, na kterých Ivan pracuje společně s bratrem Joaem, nakupujeme pravidelně už od roku 2011. Společně s jejich sestrou, paní Gertrudes dos Santos, patří Ivan a Joao k našim vůbec největším dodavatelům zelené kávy.
Farma Sitio Seriema nese název po místním ptákovi z čeledi Seriemovitých a rozkládá se v nadmořské výšce 1200-1350 m n.m. nedaleko městečka Caconde.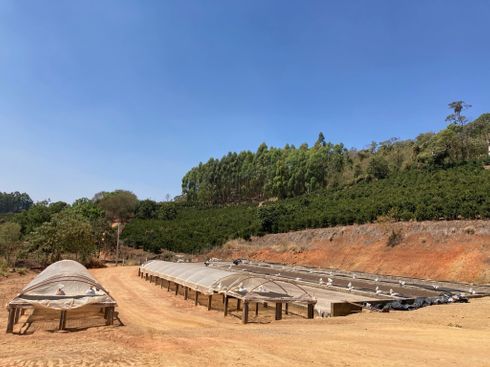 Zpracování
Sběr a sušení kávy probíhá přímo na farmě nebo, pokud kapacita afrických postelí v době vrcholu sklizně nestačí, na farmě bratra Joaa, který bydlí s rodinou hned přes kopec. Veškerá káva je zpracovaná suchou metodou. Tento lot pochází z kávovníků odrůdy červený catuaí a byl zpracován v srpnu 2022. Kávu jsme vybrali přímo na farmě v září téhož roku.
Have you got your favourite cup yet?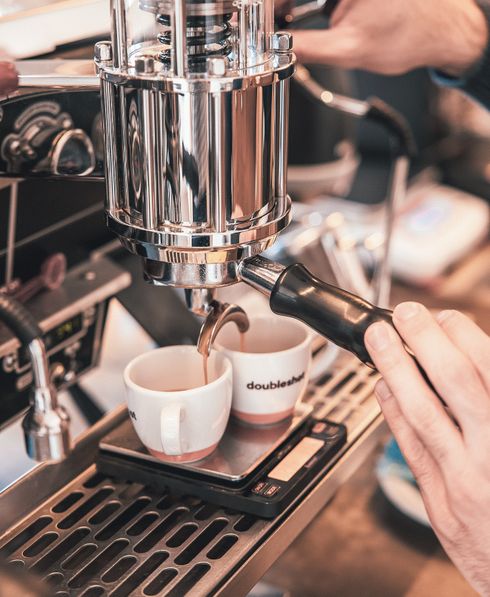 Recommended Recipe
Dose: 18-19 g
Temperature: 94 °C
Coffee Yield: 45-50 g
Extraction time: 28-35 sec

(We always recommend using precision baskets VST, LM Advanced or IMS.)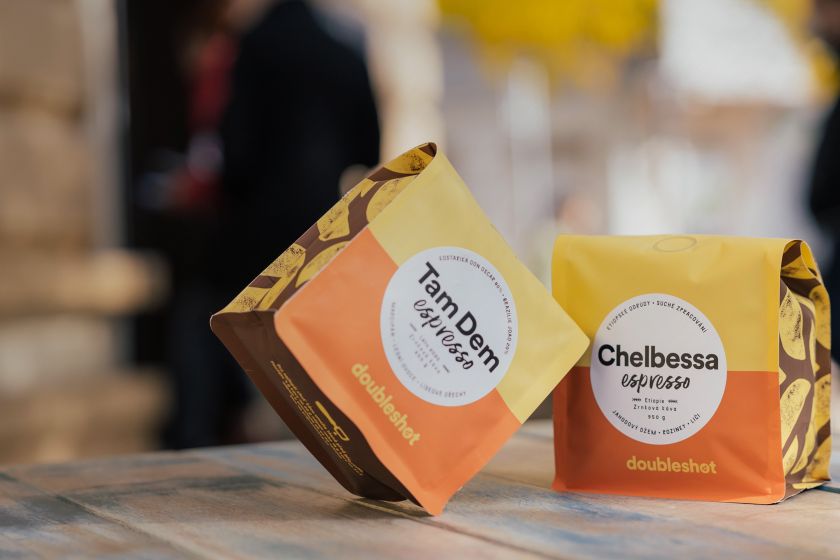 Coffee Subscription
Freshly roasted coffee delivered straight to your door