Details
| | |
| --- | --- |
| Farm | Guatemala Santa Cruz, Costa Rica Don Oscar |
| Varietal | Arabica Bourbon and Catuaí |
| Processing | Fully washed and honey |
| Crop | February 2023 |
| Partnership | 8 years |
| Taste | Berries, marzipan, milk chocolate |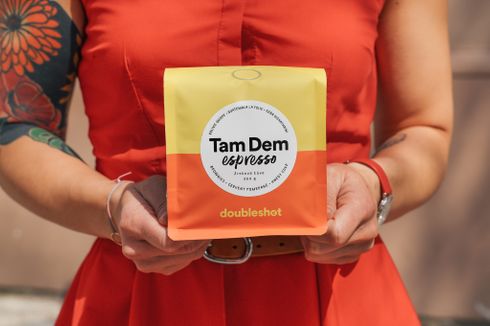 How do we create our blend?
When we create Tam Dem espresso blends, we always look for single origin coffees with distinguishable character, which would together make a true taste experience.

Our current Tam Dem consists of two coffees:

Guatemala Santa Cruz - washed - bourbon - 50%

Costa Rica Don Oscar - honey - catuaí - 50%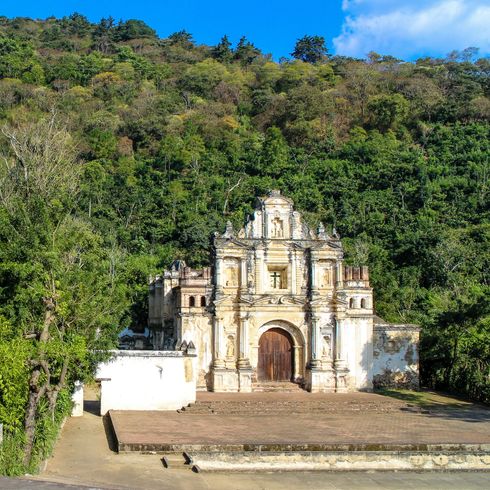 Guatemala Santa Cruz
Santa Cruz je nenáročná a univerzální káva s jemnou aciditou a výraznou sladkostí, která pochází z překrásné farmy přímo za branami koloniálního města Antigua v Guatemale.
Farma nese název po starém kostele, který je dominantou farmy a připomíná historii koloniální Guatemaly. Další zajímavostí je více jak 100 let starý kávovník, který stále plodí třešně. Santa Cruz je pod správou Luis Pedra Zelayi, který má na starosti několik farem v okolí. Luis je v Guatemale známou a respektovanou osobností. Jeho závod Bella Vista zpracovává a třídí kávy od sousedních farem, které nemají potřebnou infrastrukturu nebo patřičné know-how.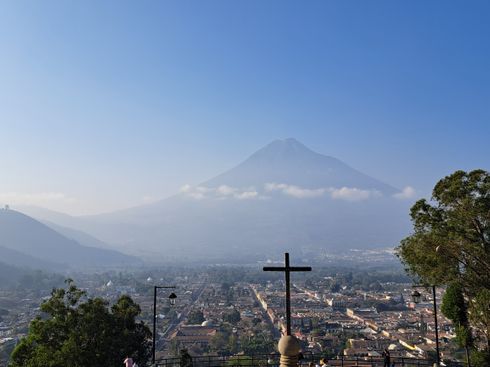 Zpracování a odrůda
Mikrolot, který jsme vybrali a zakoupili během naší každoroční lednové návštěvy pochází z kávovníků tradiční odrůdy bourbon. Třešně jsou každý den po sběru svezeny do závodu Bella Vista, který se nachází na okraji města Antigua. Třešně nejprve putují do loupaček, poté fermentují v betonových fermentačních nádržích po dobu 24 hodin. Následné sušení probíhá na betonových nádvořích závodu Bella Vista s výhledem na sopku Agua a současně na "afrických postelích" v zastřešených sušárnách.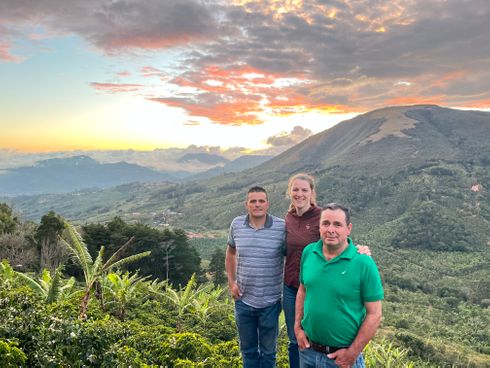 Costa Rica Don Oscar
Beneficio Don Oscar nese jméno po svém zakladateli panu Oscarovi, který bohužel před několika lety zemřel. O chod zpracovatelského závodu a farmy se starají jeho dva synové Alejandro a Horacio (na fotce). Farma se rozkládá na ploše 38 ha a ročně vyprodukuje 81 tun zelené kávy. Během sklizně (prosinec - březen) na farmě pracuje až 90 lidí (především sběračů z Panamy), mimo sklizeň pak 8 stálých zaměstnanců vč. majitelů.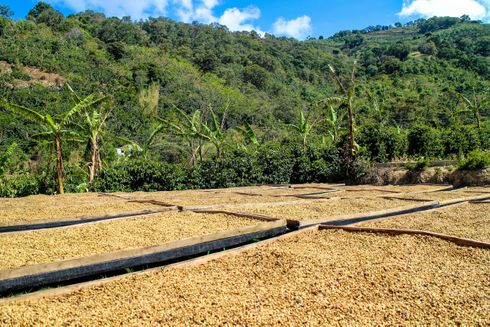 Zpracování kávy
Zpracování kávy je totožné s ostatními "micromills" v Kostarice. Používají se kolumbijské eko-loupačky Penagos, na kterých lze nastavit množství ponechané dužiny na zrnku. Odpadá tak fermentace v nádržích. Sušení probíhá buď na afrických postelích (15-18 dní), na betonových nádvořích nebo při nepřízni počasí v automatických sušičkách (při konstantní teplotě 45 °C). Bratři Solis pěstují různé odrůdy (villa sarchi, typica mejorada, geisha), ale hlavní roli hraje caturra a catuaí. Celá farma je rozdělena do 15 lotů. Každoročně ve slepé degustaci vyhrávají kávy z lotu Coyote, který se nachází v nadmořské výšce 2000 m n.m.
Have you got your favourite cup yet?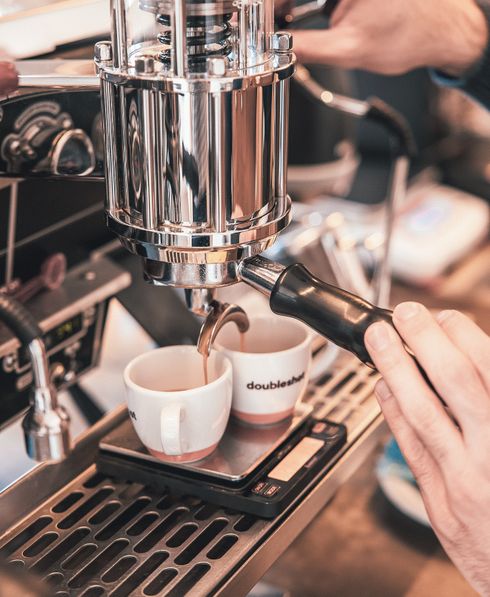 Recommended Recipe
Dose: 18-19 g
Temperature: 94 °C
Coffee Yield: 45-50 g
Extraction time: 28-35 sec

(We always recommend using precision baskets VST, LM Advanced or IMS.)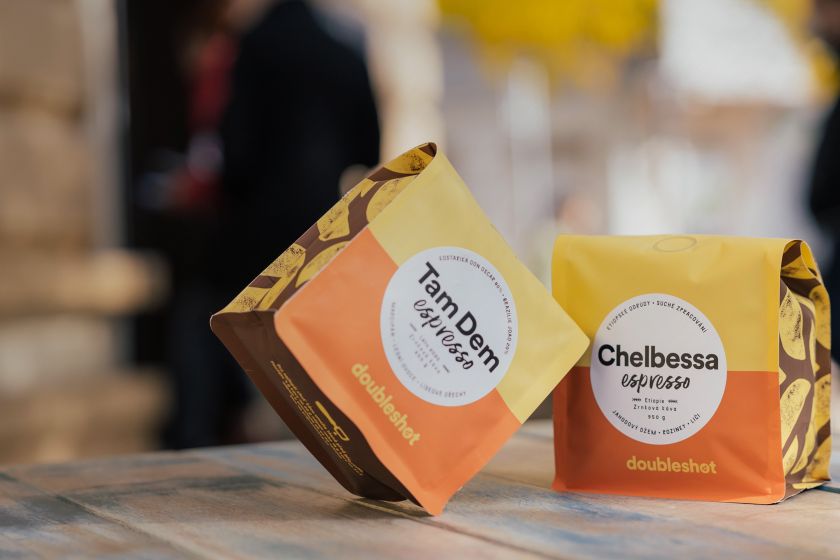 Coffee Subscription
Freshly roasted coffee delivered straight to your door