Details
| | |
| --- | --- |
| Country | Colombia |
| Farm | La Serrania |
| Varietal | Arabica Caturra |
| Processing | Washed |
| Crop | 2019 |
| Taste | decaf coffee |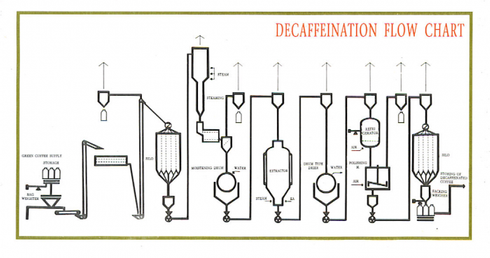 Gentle process
It took us few years to find a decaf that would taste good enough in comparison to our standard single origin offering. Using Ethyl Acetate derived from sugar cane in the decaffeination process is quite a new thing that arrived to Europe only last year. What is so interesting about it? In fact, it is the only process that influences the final flavours positively.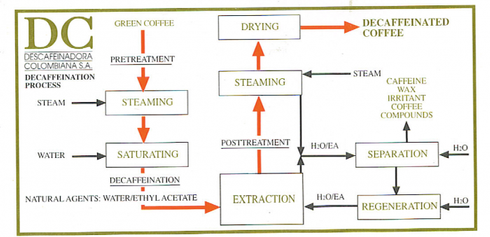 Enhanced fruitiness and sweetness
All Colombian coffees must be fully-washed by law in prior to export. Interestingly enough, our La Serraniahas fruity flavours and sweetness mostly associated with dry processed coffees. The reason is the type of solvent (EA from sugar cane dissolved in water) used to extract caffeine from the beans.