Details
| | |
| --- | --- |
| EAN | 0085276000800 |
| manufacturer | Aerobie (USA) |
| material | Plast |
| Volume | 250 ml |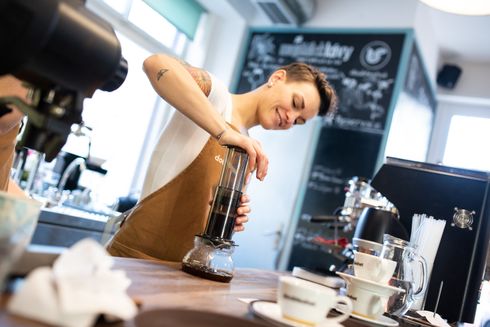 Light and Indestructible
In 2005, Alan Adler invented a simple apparatus, which brews extremely clean and delicious cup of coffee almost anywhere you go.
Made from polycarbonate, Aeropress is practically indestructible, light, easy to clean and fairly cheap.
Although the manufacturer proclaims the ability of Aeropress to prepare espresso, obviously this is not true. The pressure used to push down coffee through paper filter is much lower than 9 bars needed to prepare traditional espresso.
In case you fall in love with your Aeropress, we recommend to attend the next World Aeropress Championship.
Packaging includes:
Aeropress
100 paper microfilters
Scoop and stirrer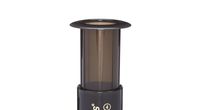 Aeropress Demo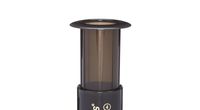 Brewing with Alan Adler: