Details
| | |
| --- | --- |
| Country | Costa Rica |
| Farm | Don Cayito - Los Angeles |
| Varietal | Arabica Typica |
| Processing | Honey |
| Crop | March 2020 |
| Certification | Káva z rukou farmáře |
| Taste | lemongrass, black tea, tropical fruits |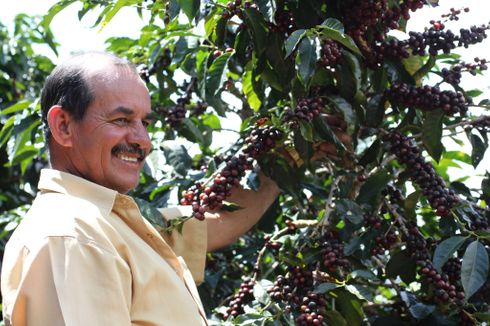 Successful family farm
Don Cayito farm is located in 2100 masl in the famous Tarrazu region (map). Ricardo Calderón has been growing coffee here since 1978. In 2009, during the micromill revolution, he built his own beneficio called Los Angeles and begun processing his own coffees. In the year 2011, he won the prestigious Cup of Excellence competition.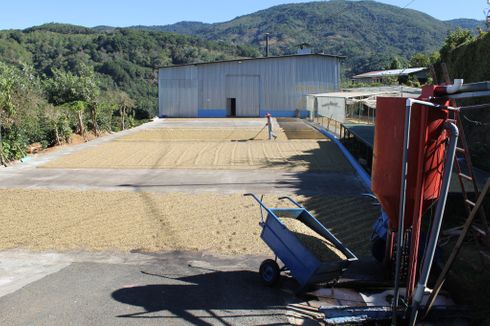 Currently, the Calderón family owns 15 farms. Ricardo´s two sons (Majkl and Diego) and two daughters (Liseth and Fernanda) help with all aspects of coffee farming. Their highest elevation farm Don Cayito is managed by Diego.
Most of the coffee cherries are processed using Colombian Penagos eco-pulpers. Drying is either on traditional concrete patios or African beds. Parchment is usually stored in huge jumbo bags.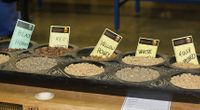 Penagos eco-pulper
Geisha Panameno
Odrůda geisha je už i v Kostarice všudypřítomná. V hodně případech se může jednat pouze o vylepšenou typicu (tzv. typica mejorada), kterou farmáři díky svému chuťovému profilu a morfologii keře považují za geishu. Rodina Calderon pořídila sazenice své "panamské" geishy ve výzkumném ústavu CATIE, který dokáže zaručit přesný původ. I tak ale tato káva vykazuje jasné charakterové rysy kostarické geishy. Zrnka nemají podlouhlý, "rýžovitý" tvar charakteristický pro panamské geishy a intenzita chutí a aromatiky není tak extrémní. Každopádně se jedná o kávu, která dokázala rodinu Calderon proslavit v celé Kostarice, když s ní v roce 2018 vyhráli soutěž Cup of Excellence s rekordní cenou 300 USD / lb.