Details
| | |
| --- | --- |
| Country | Costa Rica |
| Farm | Don Cayito - Los Angeles |
| Varietal | Arabica Typica |
| Processing | Honey |
| Crop | March 2020 |
| Certification | Káva z rukou farmáře |
| Taste | lemongrass, black tea, tropical fruits |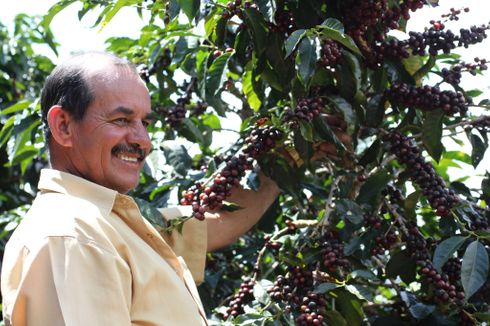 Successful family farm
Don Cayito farm is located in 2100 masl in the famous Tarrazu region (map). Ricardo Calderón has been growing coffee here since 1978. In 2009, during the micromill revolution, he built his own beneficio called Los Angeles and begun processing his own coffees. In the year 2011, he won the prestigious Cup of Excellence competition.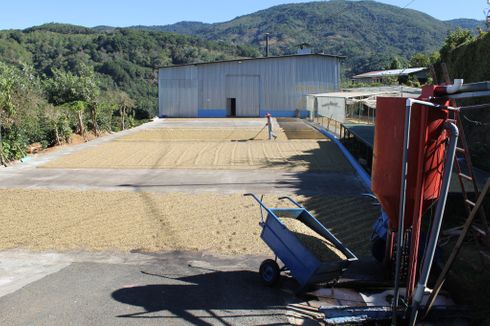 Currently, the Calderón family owns 15 farms. Ricardo´s two sons (Majkl and Diego) and two daughters (Liseth and Fernanda) help with all aspects of coffee farming. Their highest elevation farm Don Cayito is managed by Diego.
Most of the coffee cherries are processed using Colombian Penagos eco-pulpers. Drying is either on traditional concrete patios or African beds. Parchment is usually stored in huge jumbo bags.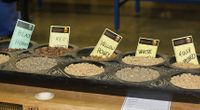 Penagos eco-pulper
Geisha Panameno
Nowadays, you can find the real geisha variety in many places in Costa Rica. But be aware, most of the time the geisha you get from the local farmers is actually a nicer version of typica variety (so called typica mejorada). Typica mejorada reminds you of geisha variety so much (with its flavours and shape) that it has started being called geisha too.