Details
| | |
| --- | --- |
| EAN | 0838823002709 |
| Manufacturer | Baratza (Taiwan) |
| Material | Plastic |
| Color | Black |
| Dimensions | 13 (š) / 40 (v) / 24 (h) |
| Mlecí kameny | Stainless steel |
| Časový spínač | digital |
| Motor kávomlýnku | 230 V AC 280 Watts 50/60 Hz. 1.2 Amps |
| Rychlost mletí | Espresso 3,5 g / sec - filter coffee 5,5 g / sec |
| Záruka | 24 months |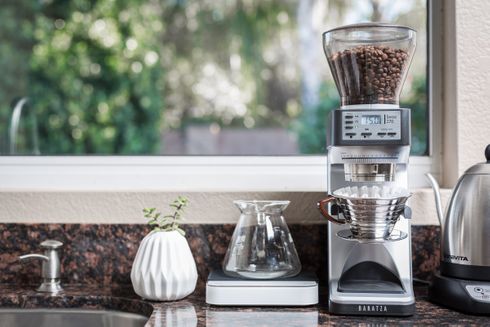 Revolutionary Grinding Technology
Sette 270 introduces brand new revolutionary grinding technology. This new mechanism has the outer burr rotate and the inner burr is fixed. The design of this mechanism doubles the efficiency of similarly sized grinders. Coffee passes straight through the grinder, vertically, and drops directly into the grounds bin or your portafilter.
The Sette has a macro/micro adjust for grind size, as well as 3 programmable settings for dosing. These combined features offer the user incredible repeatability. A unique, built-in, convertible device holder allows the user to grind directly into a portafilter, the supplied grounds bin, or most of the popular brewing devices.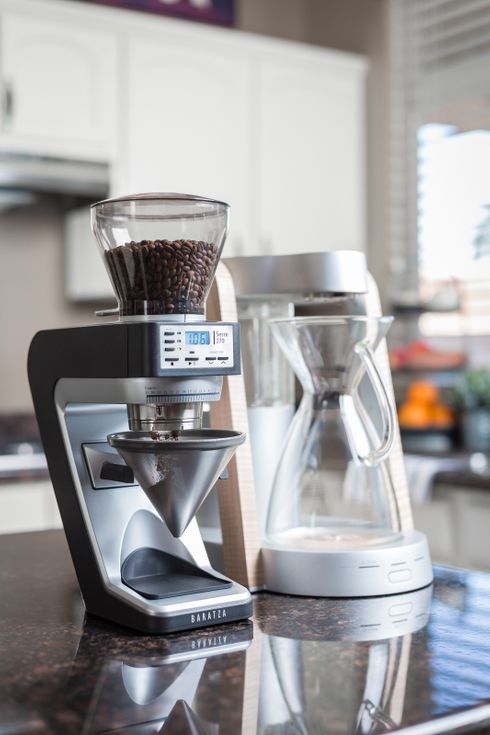 Grinds Really Fast
Sette is equipped with stainless steel 40 mm burr set, manufactured in Lichtenstein. These burrs can grind really fast, 3,5-5,5 g per second, outperforming even some commercial grinders.
All Baratza grinders are sold with EU plug and 2 year warranty.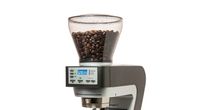 Baratza Sette 270 Overview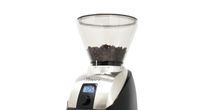 Which Baratza Should You Choose?