Details
| | |
| --- | --- |
| Farm | Guatemala Bella Vista, Brazílie Fazenda Ambiental Fortaleza |
| Varietal | Arabica bourbon a catuaí |
| Processing | washed and natural |
| Crop | January 2022 a September 2022 |
| Partnership | 8 year and 10 years |
| Coffee type | whole bean |
| Taste | caramel, milk chocolate, hazelnuts |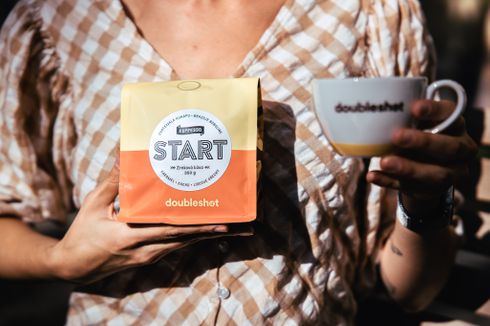 Start - specialty coffee for everybody
Roasted nuts, chocolate, caramel. Slightly darker roast then our house blend Tam Dem, even your superautomatic machines can extract rich and sweet flavour now. It also tastes great brewed as filter coffee. We alternate the origins every half a year. A type coffee you can start enjoying any time.
How do we create Start?
We select Start beans in order to create a blend that is suitable for home espresso machines. With this roast even superautomatic machines can produce a lovely cup of coffee.
Every single edition of Start is a blend of coffees from farmers we have been working for so many years with and who we visit regualry. We alternate coffee regions for Start only twice a year. We dont want any difficulties or surpises for you. We want you to know your beans.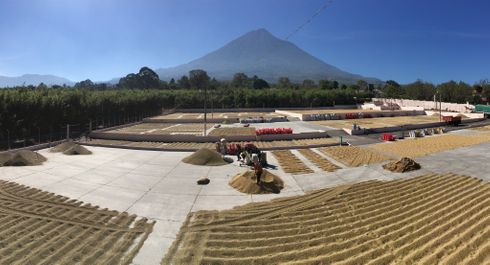 Guatemala Bella Vista - 50%
Our Start is a blend of two coffees- Guatemala and Brazil.

Beans from Bella Vista are several microlots of bourbon variety from diferrent producers (5-15 farmers), situated in San Jose Poaquil (not far from Antigua). A person overseeing the coffee processing in Bella Vista is Luis Pedro Zelaya, the owner of Bella Vista station. We have been working closely with Luis for eight years.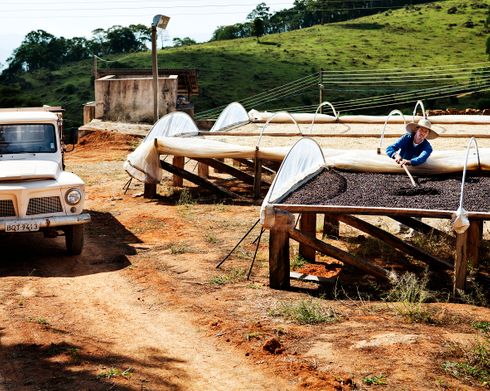 Brazil FAF 50%
Fazenda Ambiental Fortaleza is a name of a farm belonging to a very well known Coce family. They come form Sao Paulo state and they became famous for their eco friendly way of farming. The Brazilian coffee we use in our Start consists of microlots from 10 producers in the region Caconde. Family Coce has been working with these producers for a very long time. This coffee was harvested in September, 2022 Catuai variety and was naturally processed.
Do you have everything you need for making your espresso at home?
1

Grinder is the key.

2

Coffee always tastes better from a proper cup.

Demitasse cup by Goat Cup

3

Do you like your coffee with milk? Lets steam it as a professional.
Not sure which espresso machine to choose? Let us help you.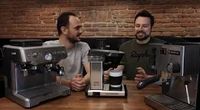 Guide: How to choose the right espresso machine.
Sign up for a coffee course.