Details
| | |
| --- | --- |
| Country | Colombia |
| Farm | La Cruz |
| Varietal | caturra |
| Processing | anaerobic / washed |
| Crop | August 2022 |
| Partnership | 2 years |
| Coffee type | whole bean |
| Taste | plums, raisins, lychee |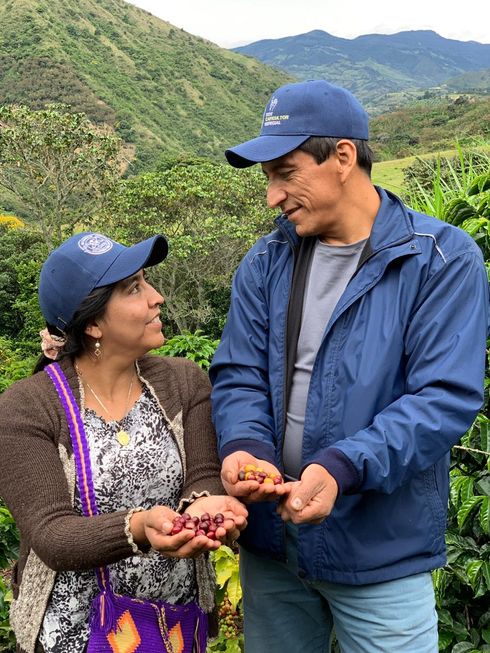 Nariño Region
Nariňo area is quite new to us. We usually go to more accessible regions in Huila. There we go and visit our local producers regularly. However Nariňo is a completely different thing. It is the most southern region in Colombia neighbouring with Equador. It is very hard to get to the farms placed so high on the mountain ridges of Andas. The struggle in the jeep on the road is defenitely worth it though. Coffee from Nariňo is unique. The high altitude, intense sunshine and slow cherry ripening give the cup high acidity, complexity and sweetness.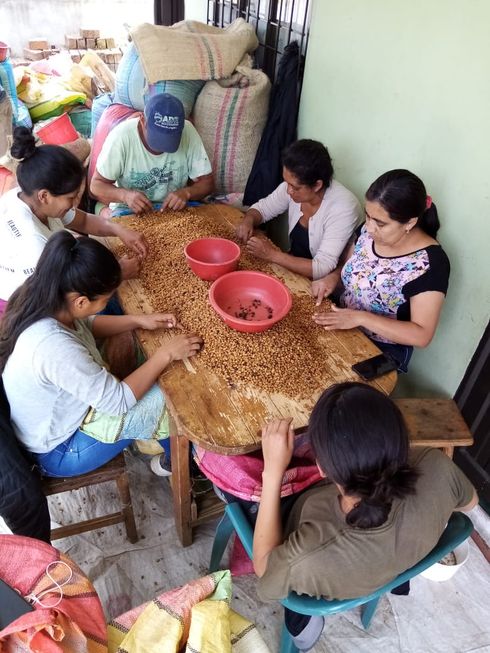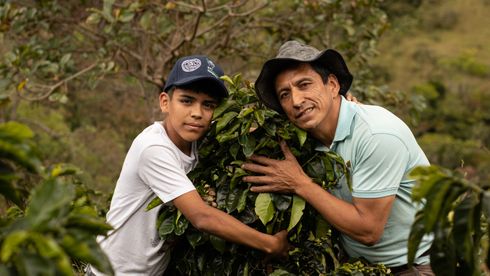 La Cruz
You can find La Cruz farm in the mountains not far from Medina Espejo village in the Buesaco region (2.100masl). It has been only five years when Mr Artemio Lopez decided to fully commit to the specialty coffee. Despite the fact Mr Lopez comes from a family of coffee farmers (his father in law has won the Cup of Excellence competition seven times already) he didn´t want to work in coffee. Unstable pricing and uncertainty of the coffee market put him off. He worked in construction instead. He changed his mind when he started working with InConexus in 2016.

No water source on the farm forced Arteimo to start experimenting with alternative processing methods. He also brings some of his coffees to his father-in-law farm for processing. Caturra, castillo and maragogype and recently very popular pink bourbon are grown on the farm.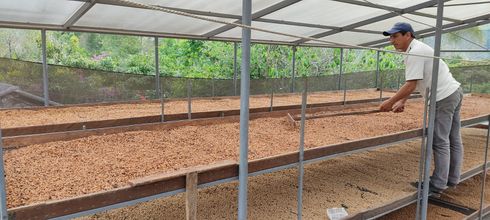 Anaerobic processing
The coffee cherries were sanitized and then fermented in the sealed closed tanks with absence of oxygen. The first fermentation was still in cherry and took 24 hours, then a second time in mucilage after being de-pulped (36 hours). The coffee was then washed and dried on parabolic beds (see photo) for 15 - 18 days, turned 6 times a day. Cherries processed and washed like this give you intense sweet and creamy body with refreshing acidity and cleanliness.
Listen to the episode with Jitka from InConexus.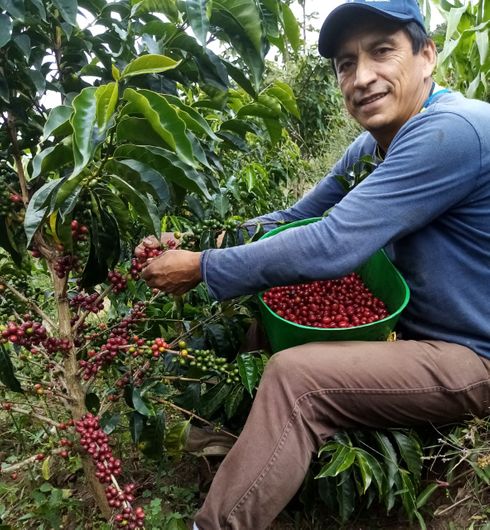 Would you like to try other coffees from Colombia we offer?
Would you like to improve your barista skills?