Details
| | |
| --- | --- |
| Farm | Santa Rosa 1900 - Macho |
| Varietal | Arabica Red Catuai |
| Processing | Honey |
| Crop | March 2022 |
| Partnership | 9 years |
| Coffee type | Wholebean |
| Taste | Berries, toffee, peanut butter |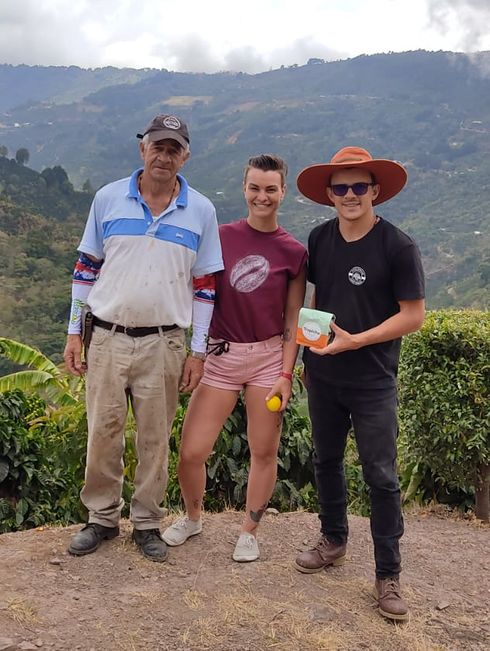 Tradition and revolution
The Naranjo family has been growing coffee for more than 30 years. However, only 15 years ago, thanks to the so called micro-revolution (read more here), Efrain was able to build his own processing station in the village of Santa Rosa de León Cortés (map), which he named after the elevation Santa Rosa 1900. He can now depulp his cherries by himself, ferment them in fermentation tanks and dry either on concrete patios or raised African beds.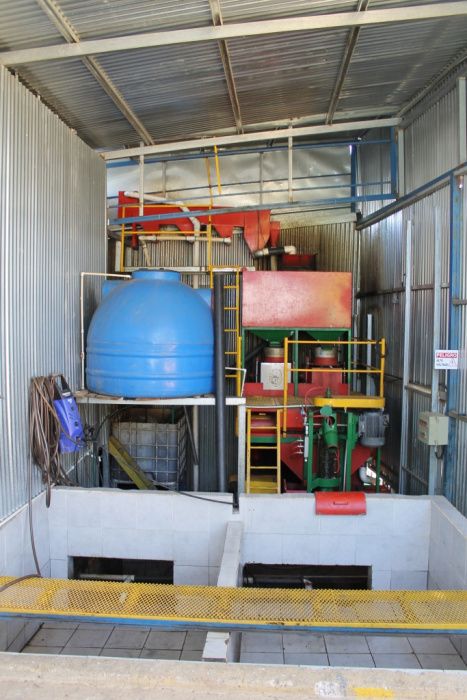 Innovation
We have been buying coffee from Efrain and Kevin for more than 9 years now. Macho and Trapiche are our most favourite farms. Usually, we visit Costa Rica in March and select several microlots from these farms which were either processed differently or picked from various varieties. Efrain and Kevin alway innovate. Whether it is new shade for African beds, keeping parchment in Grain Pro or new processing methods. Every year they will show up with something new. All this really helps with the shelf life of their coffees. We have never experienced any faded notes in Macho or Trapiche lots, which is one of the reasons we love them so much.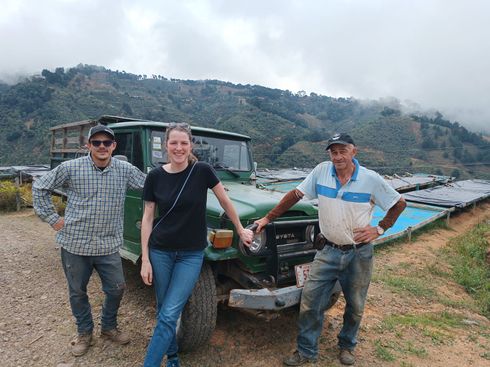 Our favourite way to brew this coffee?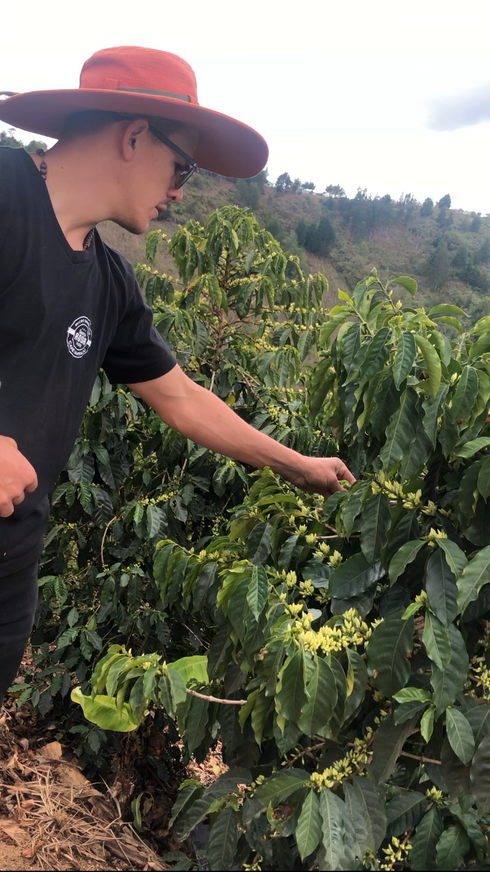 Sweetness and acidity first
Our catuai microlot is processed using red honey method. We enjoy the delicate and well structured acidity as well as higher sweetness and tropical notes, which, in our opinion, are caused by higher elevation of the farm (i.e. increased density of the beans).