Details
| | |
| --- | --- |
| EAN | 0628233302304 |
| material | Stainless Steel |
| Volume | 550 ml |
| color | Šedá |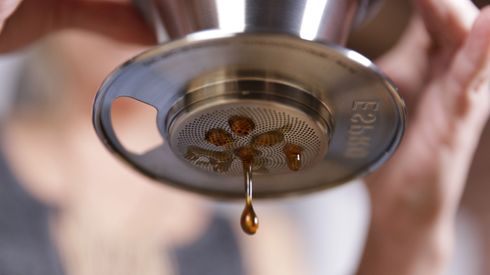 Speciální tvar dripperu a filtru vytváří vyšší a konzistentní vrstvu kávy, díky čemuž dosahuje vyšších extrakcí. Oproti běžným dripperům s plochým dnem disponuje 1502 drobnými otvory, které jsou rozmístěny ve spirálovitém tvaru. Tento mikrofiltr, společně s kvalitními papírovými filtry, umožňuje výrazně rychlejší průtok vody při stejné hrubosti mletí. To se ve výsledném šálku projeví jiskrností, sladkostí a čistou dochutí. Pokud Vám náhodou papírové filtry dojdou, můžete si díky jemnému mikrofiltru připravit kávu i bez nich.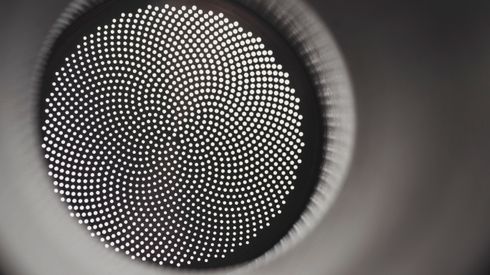 Papírové filtry poskytují svým tvarem mnohem větší filtrační plochu. Jsou vyrobeny z kvalitního papíru na jehož bělení nebylo použito chlóru. Můžete je tak vyhodit rovnou na kompost.

V balení BLOOM dripperu je 10 ks filtrů.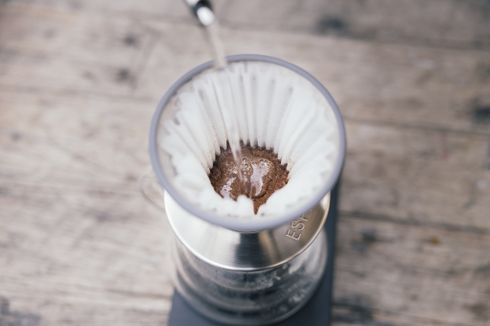 Scott Rao doporučuje
"I'll say it out loud: The Espro Bloom is my new favorite pourover brewer, despite the funny-looking filters ;). The Bloom is the fastest pourover brewer I've ever seen, it makes delicious coffee, and is a pleasure to use. I can't recommend it enough."
ESPRO BLOOM s Vámi bude zaručeně dlouho
Je vyroben z nerezové oceli, takže ranní nehody ho jen tak nerozbijí. S protiskluzovým gumovým páskem je manipulace s dripperem jistější a ochrání Vaše prsty před popálením.
Chcete se zdokonalit v přípravě filtrované kávy?

Filter Coffee at Home Course
Hlavní metoda v našich kavárnách
Jsme ESPRO BLOOM nadšeni tak, že se stal hlavní metodou přípravy filtrované kávy v našich kavárnách Místo a Šálek. Zastavte se sami přesvědčit.