Details
| | |
| --- | --- |
| Country | Ethiopia |
| Farm | Gedeb, Yirgacheffe |
| Varietal | Arabica Ethiopian Heirloom |
| Processing | Washed |
| Crop | January 2022 |
| Coffee type | Whole Bean |
| Taste | Tangerines, bergamot, black tea |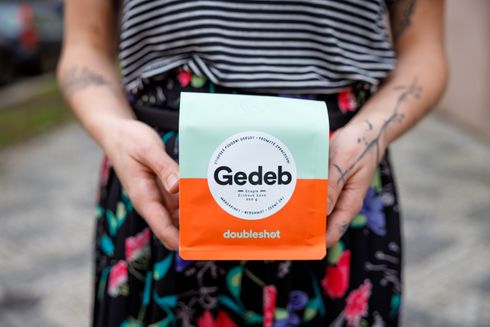 Yirgacheffe Region
This coffee was grown by small farmers in micro region Gedeb and processed at Moplaco´s washing station. The little farms with just a few hectares of land, where this delightful coffee comes from, are located at 1,900-2100m above the sea level. Thanks to the high altitude this coffee gets lovely citrus acidity of bergamot and tangerines. It is a blend of several varieties typical for its lightness of black tea.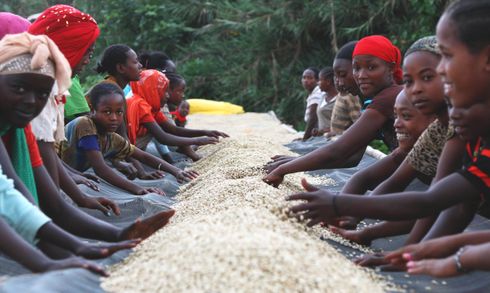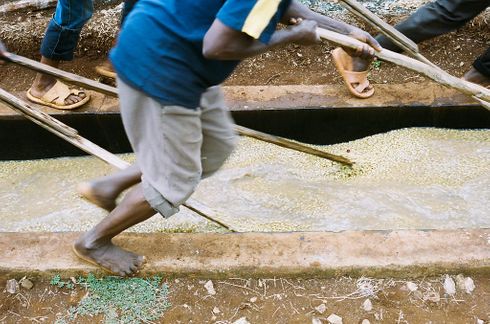 Fully washed Process
This lot was picked and fully washed under the supervision of talented and very epxerienced managers of the Moplaco company which belongs to our lovely friend Heleanna Georgalis. You could have met her on her visit in Prague a few years ago. The beans were first fermented and washed and then dried on traiditional African beds. Slow drying and good air flow are crucial for longevity of the green beans and preserving of great flavours.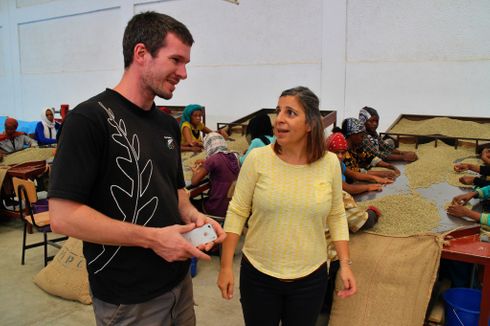 Heleanna Georgalis
As a child, Heleanna and her paretns were forced to move back from Ethiopia to Greece becuase of the communist revolution. Later in her life she studied and worked in the field of finance. She finally returned back to Ethiopia after her dad passed away. Where she took over Moplaca.

We have been working with Heleanna over 11 years now. Every single year we get truly excited to fly to Addis Abeba, where is Moplaco situated, to taste and pick the best coffees.

Coffee gets delivered to this dry mill in bags still covered with silver skin. Here the silver skin is removed and beans sorted before they get sent to us, The beans are sorted not only by a machine but also by hand. The best lots go on big tables where they get sorted and the defects removed. The workers take their time to do this job properly and all by hand.
Have you already got our new brewer NextLevel?