Details
| | |
| --- | --- |
| Country | Guatemala |
| Farm | San Pedro Necta, Huehuetenango |
| Varietal | Bourbon |
| Processing | Washed |
| Crop | April 2021 |
| Taste | Honey, pistachio, nougat |
Huehuetenango region
This washed bourbon was grown at the altitude 1.600-1.800masl. Farmers harvest their coffee from February to April. After cherry picking and removing seed out of the flesh, farmers soak their seeds in water and ferment them for 36-48 hours in concrete water tanks or plastic barrels. Fermentation is crucial in processing. After fermentation is finished seeds are spread on concrete patios and dried in the sun for about six days.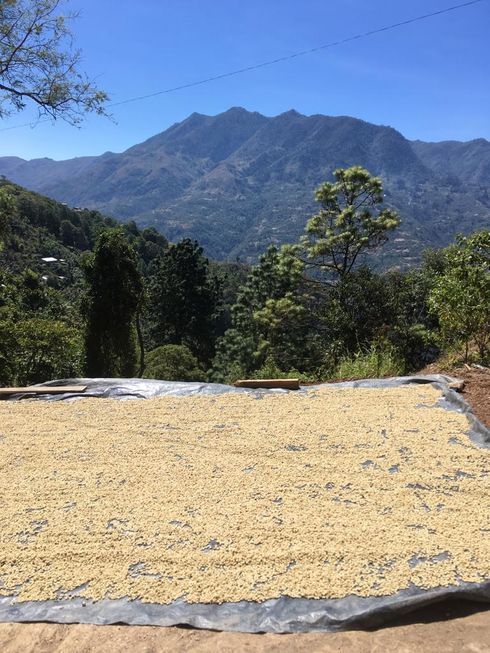 Bella Vista Coffee
After drying, samples of coffee are sent to the lab of Bella Vista station run by Luis Pedro Zelaya. There they are tasted and evaulated. We have been working wit Mr Zelaya for seven years. Mr Byron Benavente helps the local farmers with improving of famring and processing methods.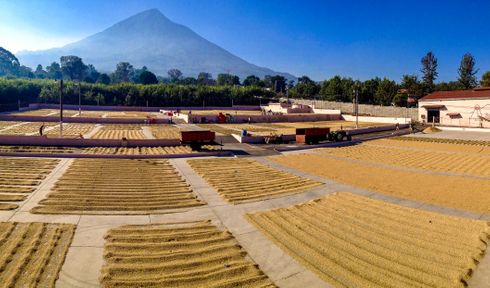 Dried and washed coffee seeds are brought to Bella Vista station, situated in a beautiful town of Antiagua, where they remove the last protective layer - the silver skin - and sort all the seeds and remove all the defects. Sorted beans get packed into GrainPro bags and like that the lots are prepared for shipping.
Aeropress competiotion coffee
We picked this coffee, for its complexity, to be the competition coffee at the Czech Aeropress Championship. Go and try it as well.