Details
| | |
| --- | --- |
| Country | Panama |
| Farm | Finca Emporium - Graciano Cruz |
| Varietal | Arabica Geisha |
| Processing | Anaerobic Natural |
| Crop | February 2023 |
| Taste | Mango, Mon Cheri, cocoa nibs |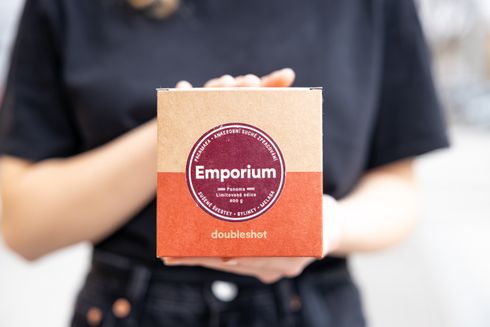 Finca Emporium
is the lower elevation farm of our friend Graciano Cruz. All coffee picked at this farm is processed using the traditional natural method. The result of the specific microclimate, terroir and chosen processing style is a noticeably juicy and sweet cup reminiscent of tropical fruits, herbs and spices.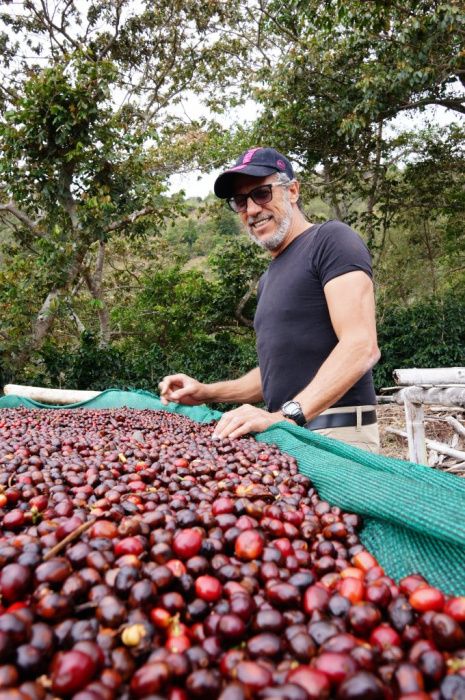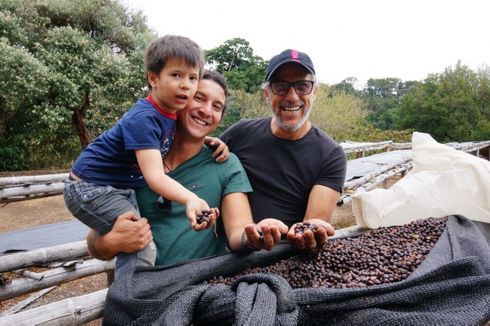 Sustainability and biodiversity
Finca Emporium is an example of biodiversity. Together with perfectly healthy coffee trees of different varieties (Yellow and Red Catuai, Caturra, Pacamara, Typica and even the rare Arabica Purpurascens) you will find here an abundance of oranges, mandarins, citruses, avocados, guavas, you name it. The complete drying process takes place on raised African beds built using locally sourced bamboo.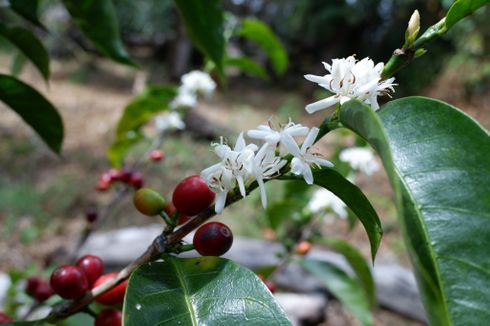 Geisha variety
If you are looking for a truly extraordinary coffee with a distinctive taste character that stands out from all other classic varieties, try Panama Geisha. This variety has not only a fantastic taste, but also an interesting story.
Geisha got to Panama via Tanzania and Costa Rica, where it was in the 1950s. bred for its high resistance to coffee leaf rust. Its true origins remain unclear, but it is said to have been named after the village of Gesha in Ethiopia.
It wasn't until 2004 that Hacienda La Esmeralda Daniel Peterson was surprised to discover that the strangely tall bushes with elongated cherries were showing extraordinary results on the cupping table. The Peterson family decided to process the geisha coffee cherries separately from the other varieties and organized the first ever internet coffee auction. Over the next few years, Geisha was able to change the entire world of coffee...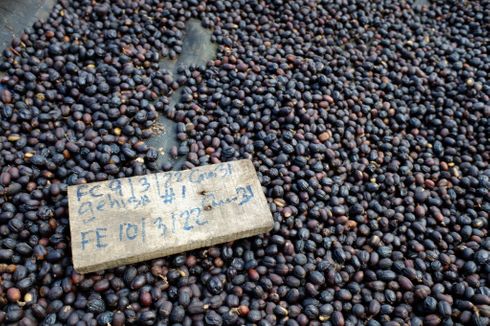 Anaerobní suché zpracování
Last few years Graciano processes most of his coffees using the anaerobic natural method, i.e. fermenting freshly picked cherries in sealed plastic bags and barrels before spreading them on African beds. After several trials, we and Graciano agreed on a maximum fermentation time of 48 hours. During longer fermentation (sometimes it can be as long as 20 days!), very intense flavors and aromas are created, but at the same time any expression of the variety and terroir is suppressed. This may be interesting at first, but after a long time you will find that all coffees processed in this way actually taste exactly the same.
After fermentation, the cherries are dried on African beds for 20 days, then brought to Boquete and peeled and sorted at a local dry beneficio before export.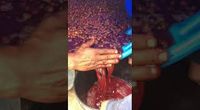 Krátká ukázka anaerobního zpracování kávových třešní na farmě Emporium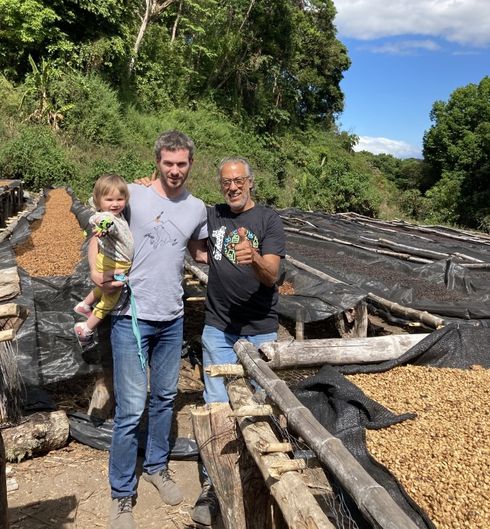 Poslechněte si náš podcast o Gracianovi
Chcete se dozvědět víc o různých metodách zpracování?