Details
| | |
| --- | --- |
| Country | Panama |
| Farm | Los Lajones - Boquete |
| Varietal | Arabica Caturra and Catuaí |
| Processing | Natural |
| Crop | February 2022 |
| Partnership | Relationship Coffee |
| Taste | Mango, honey, milk chocolate |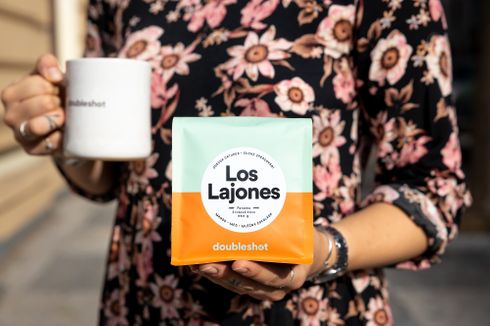 Natural processing
Los Lajones is a well-known farm situated in the micro-region known as Cañas Verdes high on the hills of Volcán Barú, owned by Graciano Cruz. Our coffee is processed using traditional dry processing (natural). Ripe coffee cherries are dried on raised "African" beds for approx 14-20 day until they reach a humidity level of 11,5 %. The resulting cup of our lot is extremely sweet and complex without the unwanted alcohol and acetic flavours, usually connected with coffees dry processed in regions with higher humidity.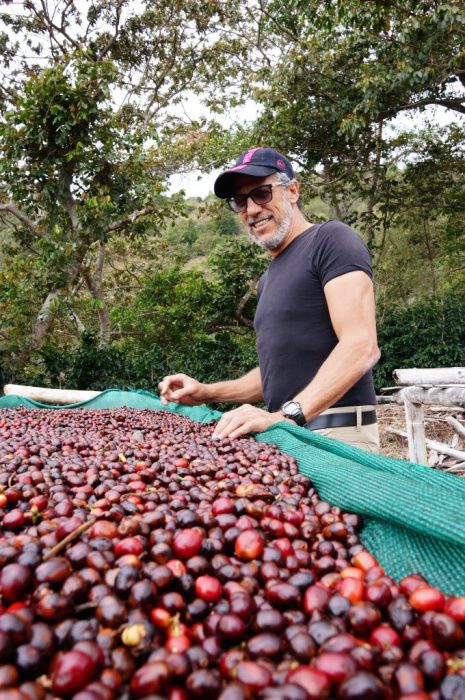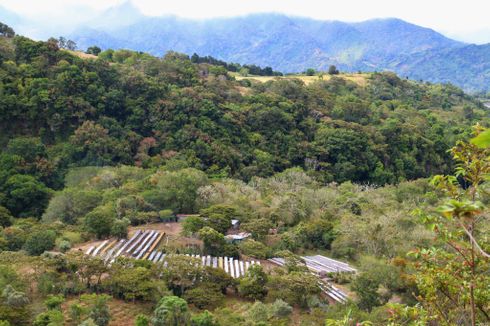 Los Lajones and Emporium
In 2010 we spent almost a year working on Finca Los Lajones. Since then, we return to this beautiful place every year during the harvest to pick the best lots from both Emporium farm and Los Lajones. Finca Los Lajones is situated in the elevation of 1800-2000 m.a.s.l., therefore belonging to the highest elevation farms in Central America. In the lower part of the farm, you will find caturra and catuai varieties shaded by old Inga trees. Upper part is the owner's pride – a world unique garden of young geisha shrubs growing in symbiosis with bamboo trees.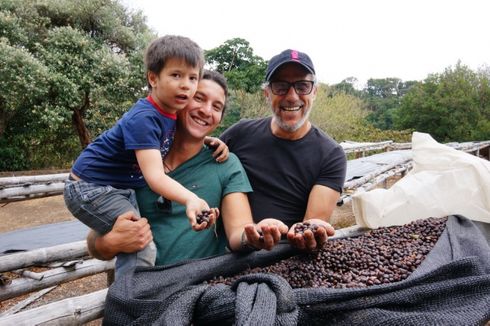 Sustainability first
Los Lajones is the first Organic Certified farm in Panama. Moreover, there is absolutely no water used during the coffee processing. Majority of the coffee pickers are members of the Ngöbe-Buglé ethnic minority. They receive approx. 25 % above the usual price for practicing selective picking.