Details
| | |
| --- | --- |
| Farm | Finca Emporium - Graciano Cruz |
| Varietal | Arabica Red Catuaí |
| Processing | Anaerobic |
| Crop | February 2021 |
| Coffee type | 10 pc Nespresso capsules |
| Taste | Mon Cheri, cocoa nibs, pineapple |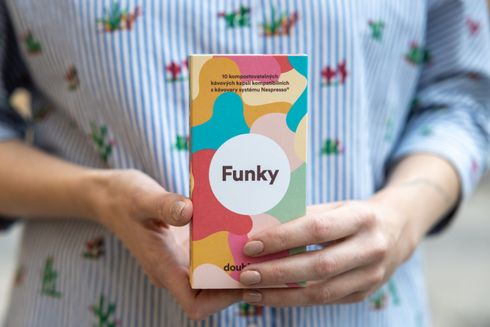 Why capsules?
We always want you to enjoy drinking our coffee. And we wish to celebrate everyone involved in the journey from the farm to the cup. With our capsules we just manage that. We carefully pick coffee for our capsules from the farmers and we pay them fairly so they can continue to produce such wonderful cofffees. Our coffee capsules are made of lignin (a substance derived from wood bark and a waste product of the paper processing industry) so then you can easily compost them .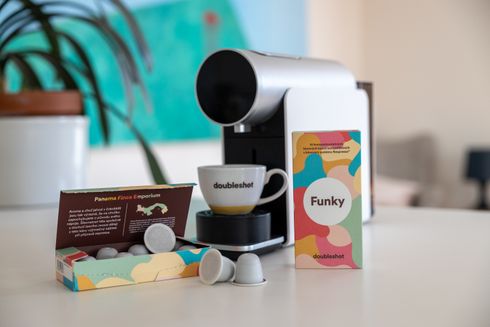 What are our capsules made of
Our capsules are made of special bioplastic called Terrablend. The main raw materials used are starch, glucose, vegetable fibers, inorganic filler materials, and biodegradable additives. This makes Terracaps entirely GMO-, gluten-free, and vegan. All monomers present are already listed and known by EFSA (EU) and FDA (USA). The biocapsule material is biodegradable according to DIN EN ISO 14855.
Our capsules were developed specifically for industrial composting. We recommend to dispose of the capsules in the food waste bin. This way, the capsules re-enter the resource cycle.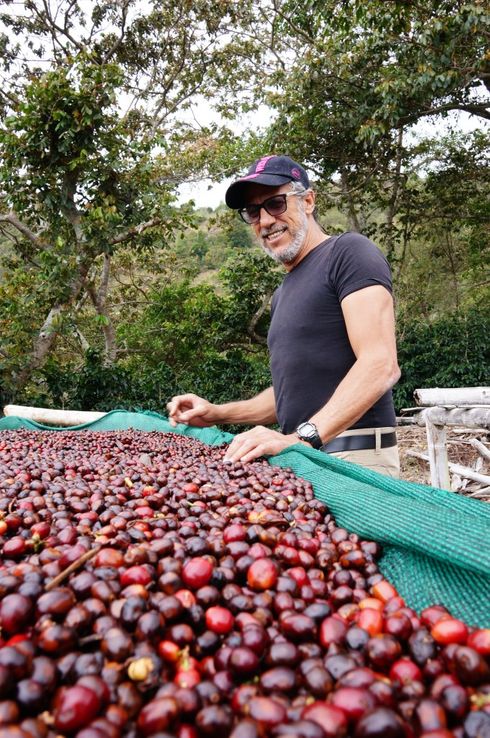 Graciano Cruz - our (nearly)cofounder
The coffee in both Funky capsules and our beans from Finca Emporium are produced by the one and only, the coffee legend, Graciano Cruz. You can find a painting of him in our coffee shop Místo. He might not be a cofounder of doubleshot but it surely feels like he is. It was on his farm where we sort of came to the idea of creating a roastery. His coffees, like Graciano himself, are very unique, enetertaining and we are always looking forward to them. We hope you are too!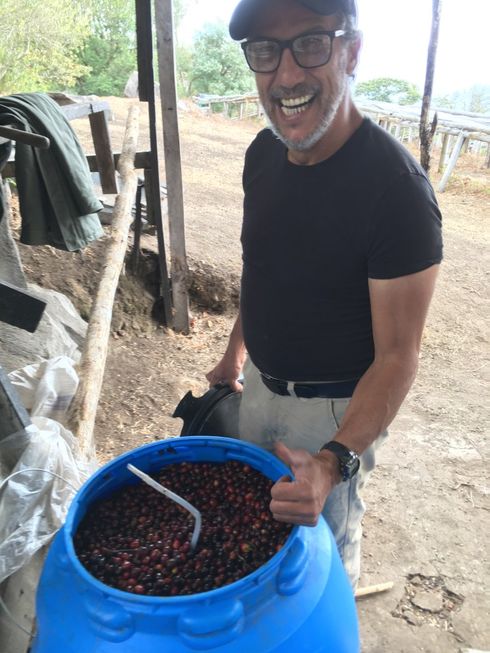 Finca Emporium
This coffee comes from one of Graciano´s farms, Finca Emporium. Very specific microclimate, terroir, varieties and the way of drying of cherries all bring you juicy and sweet cup with notes of ripe strawberries, forest fruit and vanilla. You can enjoy such cup not only in our coffee shops but now in your home as well.

Finca Emporium is an example of biodiversity. Together with perfectly healthy coffee trees of different varieties you will find here an abundance of oranges, mandarins, citruses, avocados, guavas, you name it. The complete drying process takes place on raised African beds built using locally sourced bamboo.

You can find more details about the farm on: loslajones.com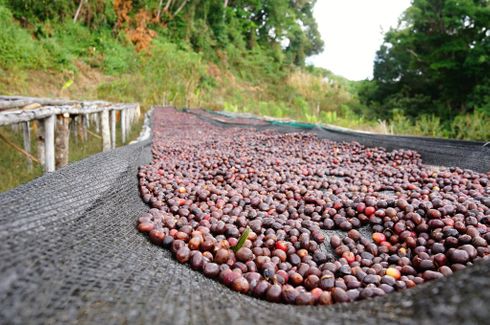 Anaerobic process
Lately, Graciano has been processing his coffees with anaerobic method. After picking, cherries are placed in sealed plastic bags. Where they undergo a fermentation for seven days. Cherries are spread on African beds afterwards. They are dried in the sun to 11.5% humidity. Which takes 15-20 days. Drying time is all weather depending. The result of this process gives us very intense flavours of cacao nibs, tropical fruit and rum or pralines.
Video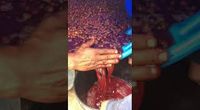 Anaerobic processing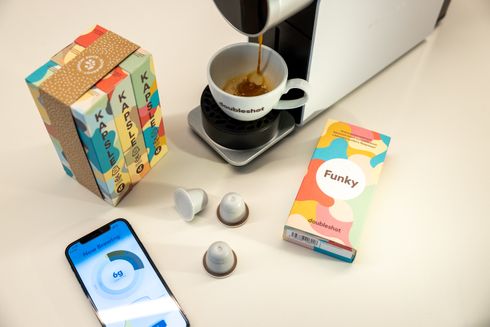 How to brew it?
In this section, you would normally read steps how to brew your coffee. With our capsules this problem is solved. The coffee is already ground and ready in the pods, so you dont need to worry about it (if you dont wish so). The steps are pretty simple: put it in, press it, drink it.

Our capsules fit in all Nespresso coffee machines. If you do feel like you want to play around with the recipes please chose Morning machines for that. Morning coffee maker allows you to change temperature, pressure and other variables. We also will share with you how we brew it in the roastery.
Our capsules taste the best with Morning coffee maker.