Details
| | |
| --- | --- |
| Country | Brazil |
| Farm | Sitio Seriema |
| Varietal | Arabica Bourbon |
| Processing | Natural |
| Crop | August 2020 |
| Partnership | Relationship Coffee |
| Coffee type | Wholebean |
| Taste | Figs, turkish delight, roasted almonds |
| manufacturer | doubleshot |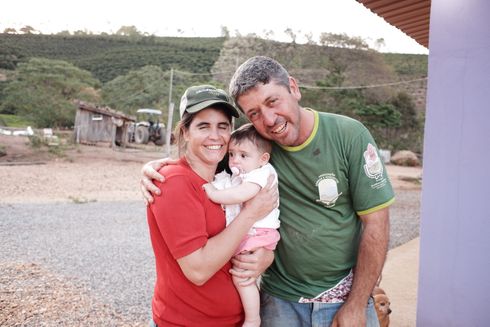 One successful family
We met Ivan dos Santos and his wife Rose for the first time seven years ago. It was through Marcos and Felipe Croce from Fazenda Ambiental Fortaleza. Ivan and his brother Joao both work on the farms Sitio Canaa and Novo Cannaa. We have been getting our coffee from these farms since 2011. Altogether with their sister Gertrudes dos Santos they are our biggest suppliers of green beans.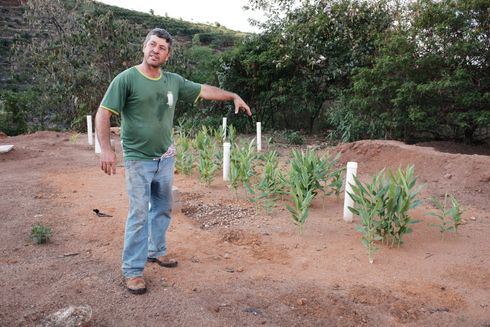 Natural process
Coffee cherry picking and drying take place right on the farm. If its too busy and they are short of African beds during the high season they dry their coffee on the farm of his brother Joao, who lives right on the other side of the hill. All beans are naturally processed. This lot is red bourbon processed in August 2020. Sadly, we couldnt travel to Brazil this year. So, we had to pick the best out of the samples that were sent to us.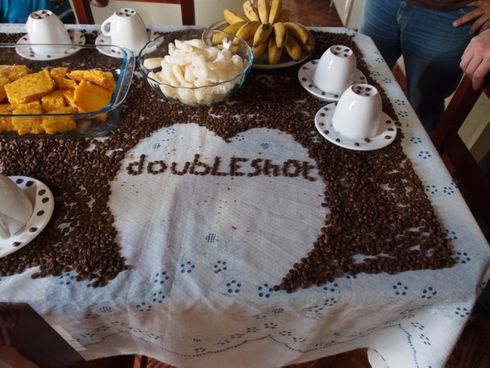 Super sweet espresso
In this delicous coffee you can find notes of figs, turkish delight and roasted almonds. We roast it for espresso.