Details
| | |
| --- | --- |
| Country | Brazil |
| Farm | Sitio Canaa |
| Varietal | Arabica Obata |
| Processing | Natural |
| Crop | August 2020 |
| Certification | Relationship Coffee |
| Taste | Cider, apricot yogurt, nutella |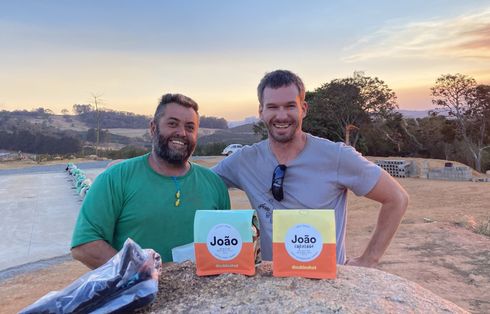 From commodity coffee to organic farming
Until 2006, Joao and Ivan, producers from Caconde region of Sao Paulo (map), focused their work predominantly on the commodity market. That meant growing and processing as much coffee as they could without considering the impact of heavy use of synthetic chemicals on their farms. Not mentioning the poor quality of the final product. The reality of "C" market (low prices, volatility etc.) together with the unsustainable farming practices, forced Joao and Ivan to either quit coffee farming altogether or change their philosophy drastically.

In cooperation with Marcos Croce and his son Felipe from Fazenda Ambiental Fortaleza (FAF), they decided to give it a go in the specialty market. First, they focused on improving picking (ripe cherries only), separating the crop into microlots based on cultivars and paying close attention to the drying process (using African beds). Later, they also included many principles of organic farming into their lives.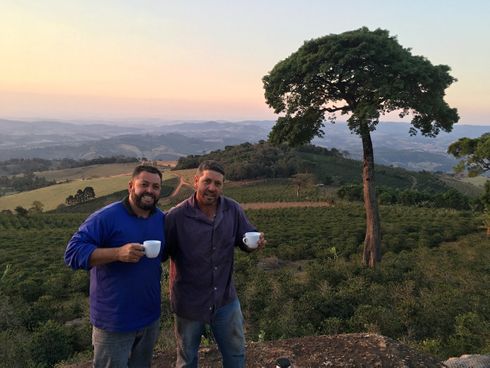 Obata natural
You now have the opportunity to taste their obata microlot from August 2021 crop, processed using Natural (sun-dried) method. This is a nice example of super clean and sweet Brazilian coffee, which in the cup has notes of cider, apricot yogurt, and nutella.