Details
| | |
| --- | --- |
| Country | Brazil |
| Farm | Sitio Joaninha |
| Varietal | Arabica Red Catuaí |
| Processing | Natural |
| Crop | August 2020 |
| Certification | Relationship Coffee |
| Typ kávy | Wholebean |
| Taste | Gingerbread, black tea, brown sugar |
| manufacturer | doubleshot |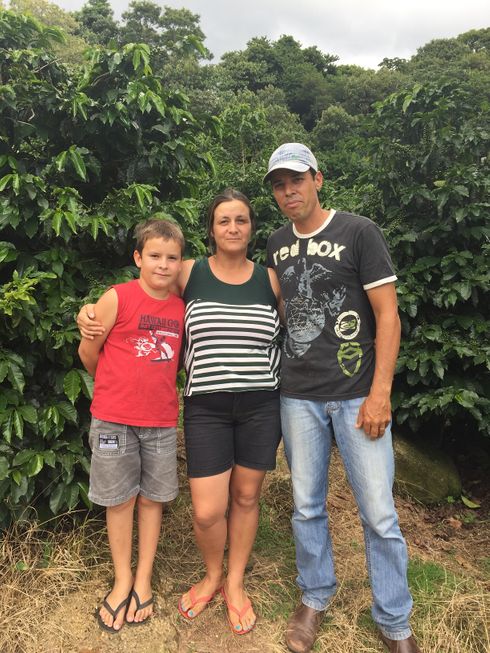 The story of The Ladybug Farm (Sitio Joaninha = local ladybug)
The story of the Farm Sitio Joaninha is very similar to the other farms we get our coffees from. It was the grandparents of Valdir who started the farm 35 years ago. Valdir has spent all his life on the farm. First as a child and later working.

The coffee market (with its very low prices and unpredictability) and unsustainable development of the farm forced the Ferreira family to change their approach and the whole philosophy of farming. They started focusing on the quality of coffee they produced and eco-friendly farm managing.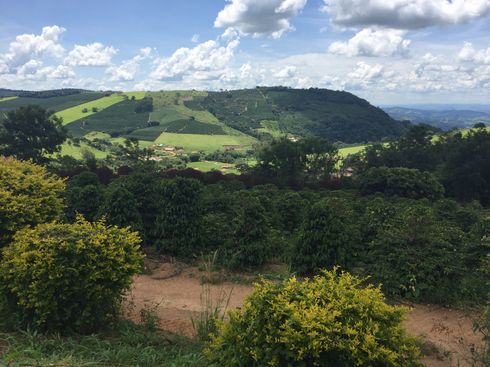 Projekt Bobolink
Valdir was one of the first farmers who got involved in the project of Bobolink http://www.bobolinkcoffee.com/Coffee.asp?op=TheBobolinkCoffee
Valdir, together with Marcos Croce and his son Felip from the very well known Fazenda Ambiental Fortaleza (FAF), put all effort into hand picking of ripe coffee cherries, drying the cherries on so called african beds and above all dividing the harvest according to its variety and date (into microlots).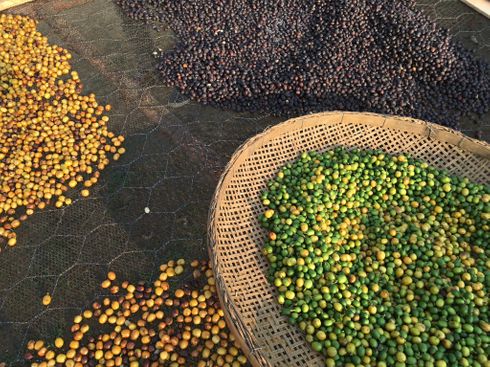 Natural Process
This lot is a naturally processed red catuai (August, 2020). This coffee gets picked and also dried right on the farm. Sadly, we couldnt go to Brasil this year (like we have done it every year so far). That is why we had to pick this coffee from the samples that got sent to us from Brazil.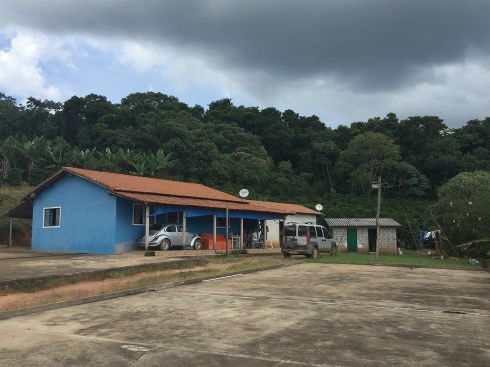 Are you looking for Brasilian coffee for your esprresso?

Brazil Celso & Gertrudes Espresso
Sweet filter coffee
We roast this coffee for filter brewing. You get notes of gingerbread, black tea and brown sugar.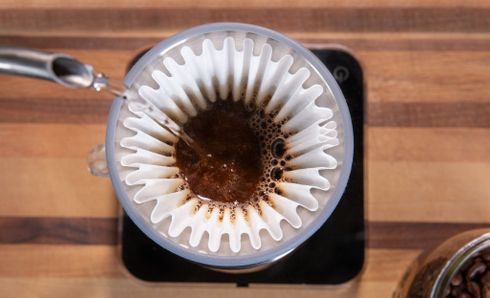 Indulge yourself with a great cup of coffee at your home.
Listen to the episode about our visit in Brazil.