Details
| | |
| --- | --- |
| Country | Colombia |
| Farm | Buenavista, Imbachi family |
| Varietal | pink bourbon and caturra |
| Processing | fully washed |
| Crop | Spring 2022 |
| Coffee type | whole bean |
| Taste | Redcurrant, spices, orange / Plums, sugar cane, lemongrass |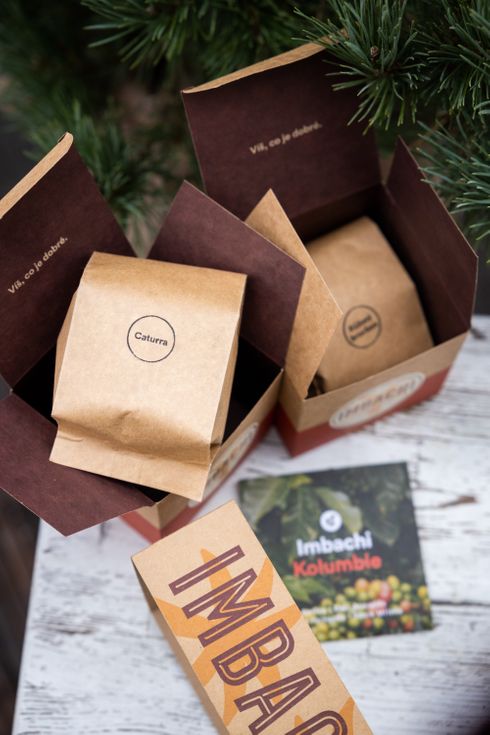 Caturra
Caturra is a natural mutation of the Bourbon variety. It was discovered in the state of Caparao in Brazil sometime between 1915 and 1918. Caturra has a single-gene mutation that causes the plant to grow smaller. It is called dwarfism. Caturra's small size enables it to produce more fruit with a great flavour profile. The variety has become common in Central America. Various lines of the coffee tree hybrids were crossed with Caturra to produce a dwarf plant with rust and weather resistance. From an economical point of view it is one of the most important coffee varieties in the world.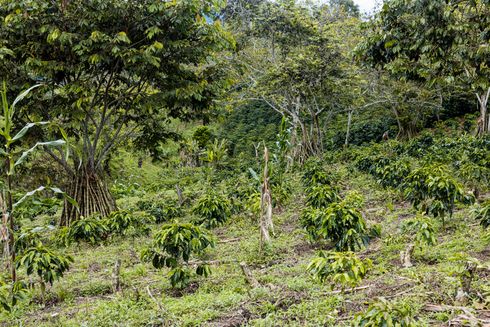 Pink Bourbon
Pink Bourbon gets its name from the fact that the ripe berries are pink-orange instead of red. But its origin is shrouded in mystery. We have very little information about it. Some believe pink bourbon is a hybrid of yellow and red bourbon. Some, on the other hand, think it is a natural mutation of a very resistant hybrid of Colombia variety. Either way, pink bourbon is the number one coffee variety in Colombia nowadays. Several pink bourbons we had a chance to taste reminded us with their floral notes of popular geishas. Very typical for this variety is also absolutely amazing fruity sweetness.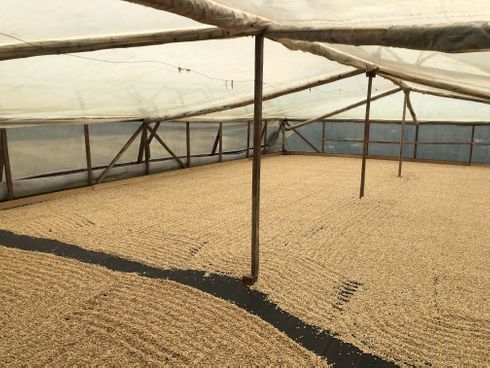 Washed Processing
After collecting and pulping freshly picked cherries, they are fermented (without water) for approx. 16-24 hours. Previously, Carlos was drying his coffee on the traditional Casas Heldas - moveable roof patios. Basically the whole roof of the house slides over to uncover the patio. Once it starts raining, roof is moved back to cover the beans. Nowadays, this system has been replaced by drying houses ("secaderos"), which provide better air circulation and more even drying conditions.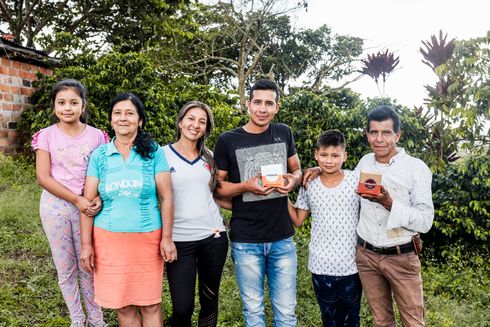 Longterm relationship
Since the very beginning of our company we decided to create direct relationships with producers who have similar philosophy about growing and processing specialty coffee (see Farmers and Crops for more info). Carlos Imbachi has been one of them and we are extremely happy to offer you another selection of his crop, 11th year in a row.
Would you like to find out more about the farm?
Listen to our podcast about the Imbachi family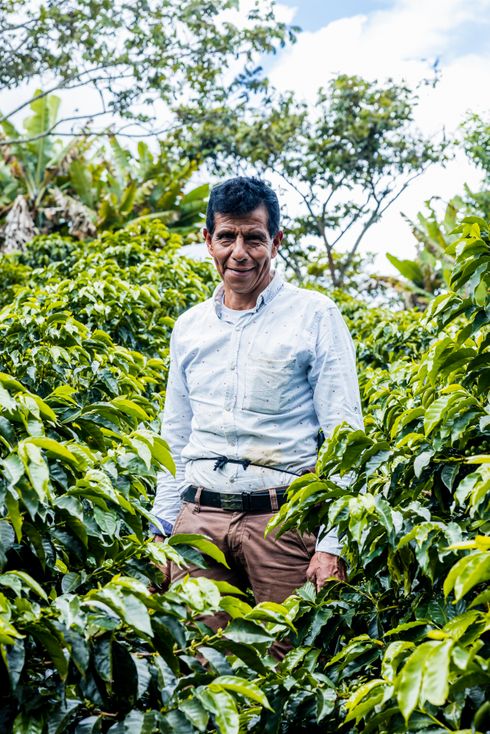 Are you looking for a perfect Christmas gift?
These are our best sellers:
Or would you rather give a great experience?