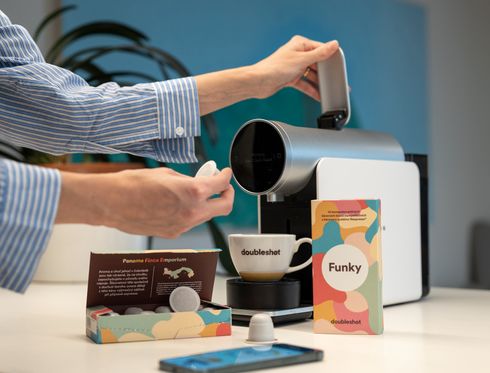 Revolutionary Technology
Morning machine produced by Singapore based company Acronym has got features of professional coffee equipment adapted for capsule coffee - temperature regulation with 1°C precision, pressure profiling, blooming and gravimetrics, measuring of TDS (water hardness), OLED display and smart phone app (iOS and Android).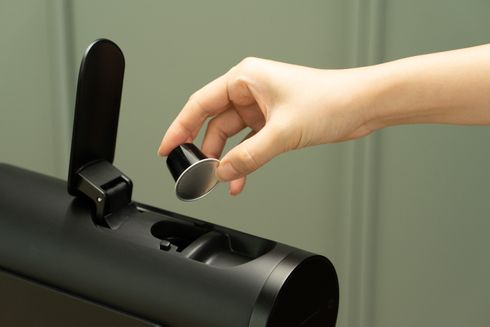 Nespresso Standard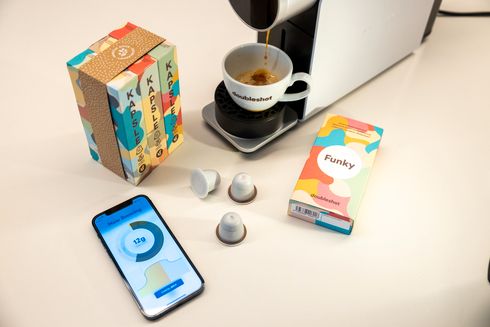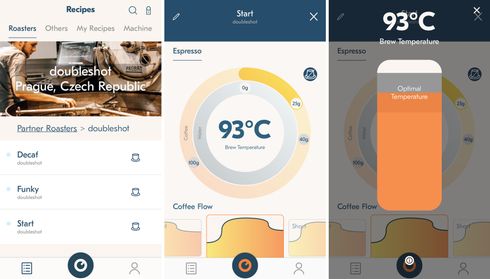 Morning Partner Roasters
We developed our own recipes for our Start, Funky a Decaf capsules which you can find among others from different roasters in the Drink Morning App. Altogether with good water (bottled water Aqua Bella) you can get a perfect cup. Also you can always change the brewing profiles to your liking.

What is in the box?
- Morning capsule machine
- The Starter pack of 10 capsules
Nanofoamer: Cafe-quality microfoamed milk is now possible at home.

Videos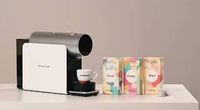 Morning machine & Doubleshot capsules
Don't forget maintenance

Capsule Detergent De-Caf Nespresso®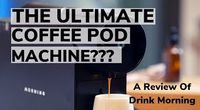 Detailed review of Morning machine by Lance Hedrick (English)
FAQ
How is Morning machine different from Nespresso machines?
It's the world's first capsule machine that gives the home brewer full control over how you want your coffee to taste. You can also create your own coffee recipes and share those recipes by connecting your Morning Machine to Morning Mobile App.
Can Morning machine steam milk?
Morning machine cannot steam milk. However to create cafe-quality smooth velvety milk at home you can buy
Nanofoamer by Subminimal
. The Nanofoamer spins milk bubbles through NanoScreens at ultra-high speed, breaking the bubbles down into a microfoam.
Do I need Mobile App to prepare my coffee?
No, you can choose from several default brew profiles in the machine menu. However it is just so much easier to set the brew variables with the mobile app.
Where can I find the machine manual?