Details
| | |
| --- | --- |
| Country | Ethiopia |
| Farm | Banko Michicha |
| Varietal | Arabica Ethiopian Heirloom |
| Processing | Washed |
| Crop | January 2020 |
| Coffee type | Whole bean |
| Taste | Peaches, forrest fruits, milk chocolate |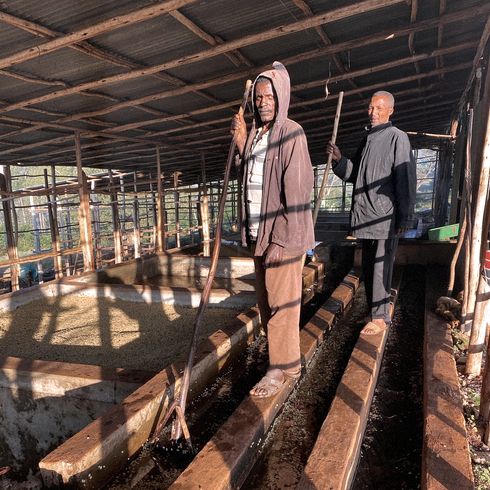 Banko Michicha washing station is owned by Mr. Tariku Edma, who comes from a well-known coffee family. The wet-mill was founded in 2009 and is situated in the elevation of 2000 masl in the western part of Guji. Mr. Edma buys cherries from approx 1300 smallholders from the surrounding villages. Total production of the station is 10 containers of green coffee. Crop starts usually in December and lasts until February.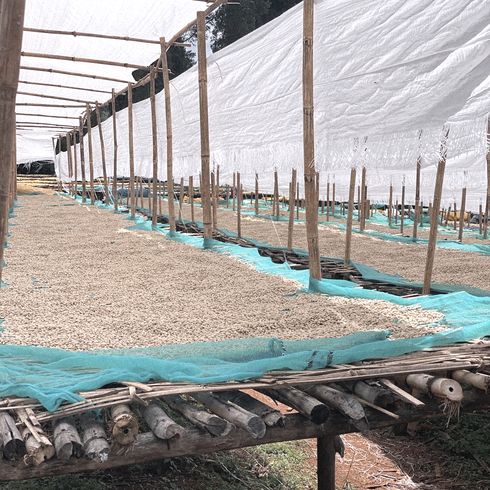 Processing
Freshly picked and delivered cherries are fermented for approx. 36 hours in concrete fermentation tanks. What follows is manual rinsing, which removes the mucilage residues from the beans. Clean beans in parchment are than transported to the raised African beds where they dry for 7-14 days depending on weather.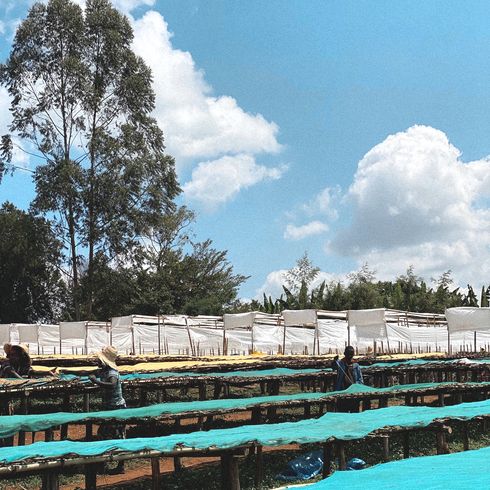 Taste profile
Banko Michicha has a classic washed Guji profile - lots of fruit (peaches), thick mouthfeel and long milk chocolate aftertaste.
Brew it with Moccamaster