Details
| | |
| --- | --- |
| Country | Ethiopia |
| Farm | Dimtu, Hambela, Guji |
| Varietal | Arabica Heirloom |
| Processing | Anaerobic Natural |
| Crop | January 2022 |
| Taste | Cherries, Grand Marnier, Cocoa Nibs |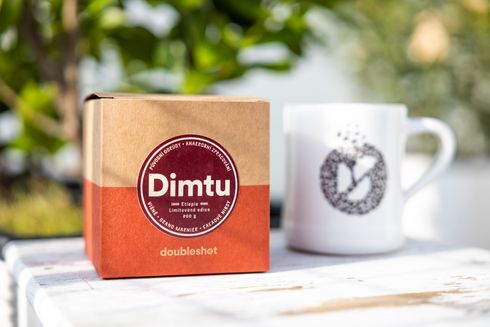 New processing station
Dimtu station lies not far from the city of Hambela in the Guji region. It was founded by Mr Mashrasha who is the second coffee generation in this area in 2019. He originally comes from Yirgacheffe. However he came to Guji because of its perfect coffee farming conditions. He finished his studies in Agriculture focused on coffee farming at the University of Addis. Mr. Masharasha is a very ambitious man and he would like to progress along with the local farmers he buys coffee from. He tries to produce the most in-demand coffees using his knowledge and experiences of the farmers.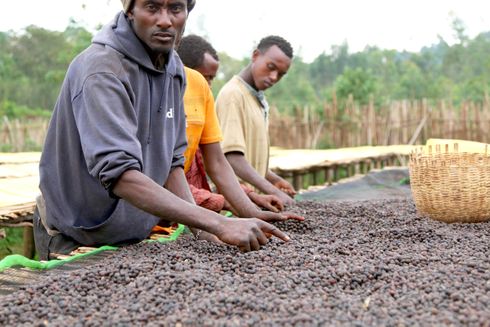 Unique flavour
Guji offers great enviroment for growing coffee. High altitude of 2200 masl, local heirloom varieties, natural shade given by local tress give unique flavour profile. Which enhanced by anaerobic processing. Whole cherries are fermented in airtight plastic barrels and later dried on African beds. This way of processing brings heavy body, intense fruit notes and light touch of orange liqueur.
Do you fancy something Funky in a capsule?