Details
| | |
| --- | --- |
| Country | Guatemala |
| Farm | El Paraiso, Huehuetenango |
| Varietal | Arabica bourbon a caturra |
| Processing | Washed |
| Crop | January 2022 |
| Taste | Green apple, chocolate, black currant |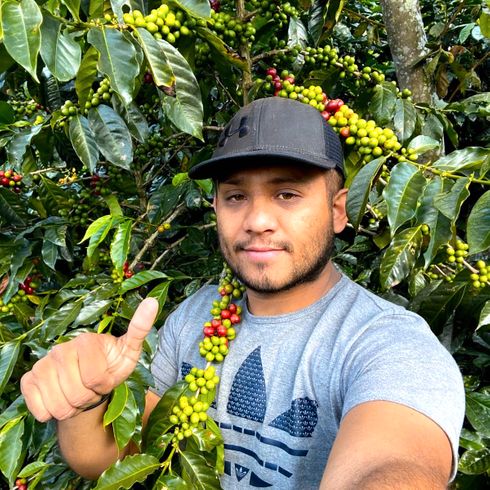 El Paraiso Farm
The farm was founded by Urisar´s grandfather in 1965. In the beginning they grew coffee along with tobacco, corn and cattle. However after some time coffee became the major crop. Urisar finished his studies in Agronomy and since 2010 he has been taking care of the farm himself. He started introducing more systematic way of farming. Urisar is pretty good at marketing of his coffee too. Check his Instagram profile out:
Paraiso Coffees.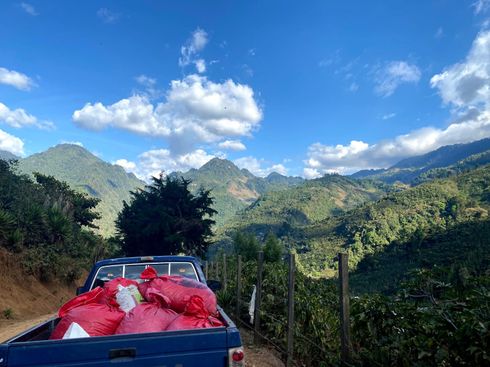 Huehuetenango
Not long time ago Huhuetenango was a very hardly accesible region on the border with Chaipas, Mexico. A journey from Antigua to the capital of the region took up to ten hours. And to get to farms of la Libertad was even longer, about three hours. Luckily later, they introduced a regular flight called no other name but "Coffee Bueyers Express".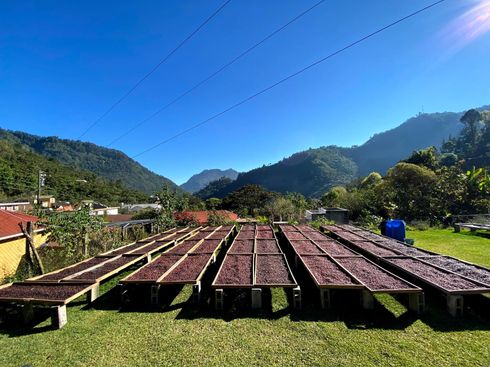 Washed method
Freshly harvested coffee cherries are placed into water tanks. Where all the unnecesary dirt and rubbish stay and only fully riped cherries get selected. After washing cherries in tanks, coffee skin and flash are removed. Coffee seeds are fermented for 36-48 hours. Through fermentation you lose the last protective layer of coffee cherries which is washed away afterwards in water canals. Washed and clean coffee beans are placed on African beds and dried for 10 days.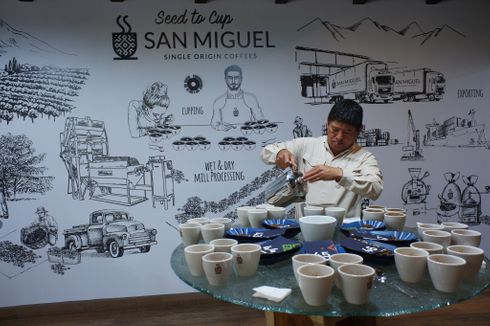 San Miguel Coffees
This year crop of all our producers has dropped about half. This is due higher temperature and less rainfall. Therefore we were forced to find new great coffee crops during our March visit in Guatemala. We asked for help our friend Adrian Cabrera. We met Adrian a few years ago during our internship in Costa Rica. We agreed to visit his station - San Miguel Coffees. And we managed to choose three great lots from three new producers.