Details
| | |
| --- | --- |
| Country | Guatemala |
| Farm | El Paraiso, Huehuetenango |
| Varietal | Arabica bourbon a caturra |
| Processing | Washed |
| Crop | March 2023 |
| Partnership | since 2022 |
| Taste | Green apple, chocolate, black currant |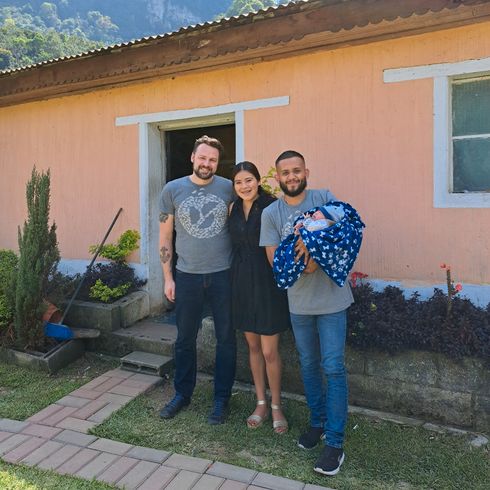 Visiting the Ferneldy family
We were so impressed with this coffee last year that this year we decided to visit Urisar in person in the remote region of Huehuetenango. We hope this is a start of a long partnership. Urisar lives just a short distance from the Mexican border in a small house with his wife Yosairy and six-month-old son Jorge.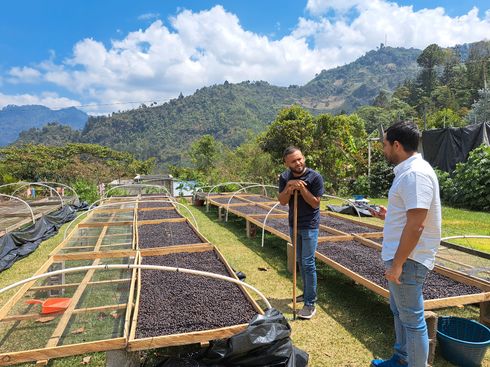 We were surprised by how small is Urisar's coffee processing facility. There is a small processing station with two fermentation tanks in the backyard and a plot with 60 drying beds above the house. We selected several smaller lots that together gave 30 bags of green coffee. That's roughly a third of what Urisar produces on his farm.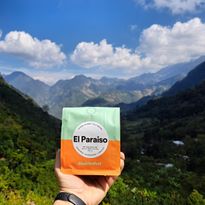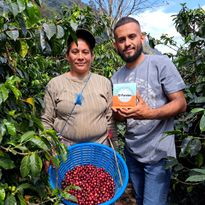 El Paraiso Farm
The farm was founded by Urisar's grandfather in 1965. In the beginning, in addition to coffee, tobacco and corn were grown here and cattle were raised. However, coffee gradually became the main crop. Urisar studied agronomy and since 2010 he has gradually taken over the care of the farm. They moved from simple farming to more systematic farm care.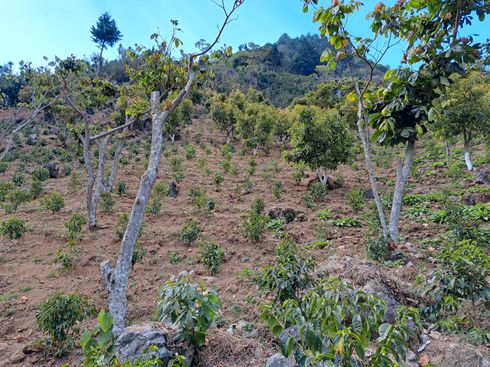 The farm has an area of 16 ha and is located on a steep hill at an altitude of 1800 - 2050 meters above sea level. Currently, in addition to the bourbon, typica and caturra varieties, he is trying to plant the popular SL 28, geisha, pacamara or even moka at the highest points of the farm.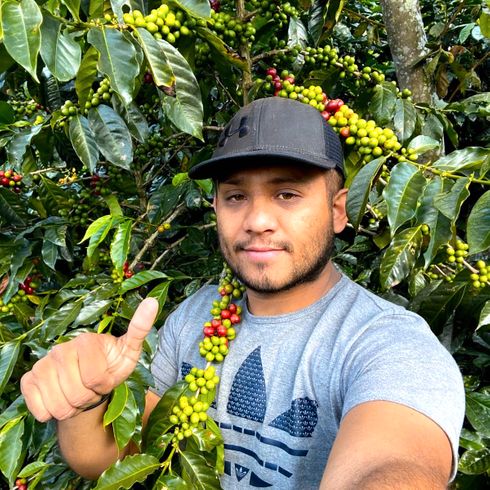 The power of Instagram
Urisar has not neglected marketing and is also dedicated to the promotion of its coffees. You can also follow his enthusiasm on the Instagram profile of
Paraiso Coffees.
. It was thanks to Instagram that he was noticed by San Miguel Coffees, established a collaboration with him and helped to make his coffees known to roasters.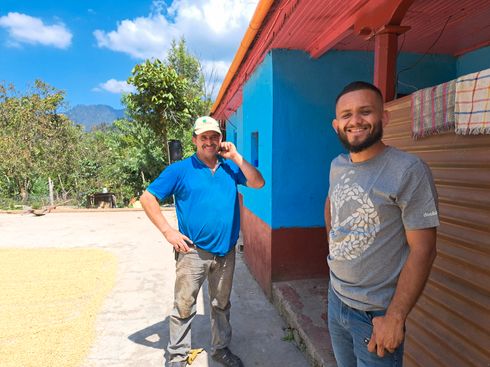 Vision
Urisar is a devoted and enthusiastic young man. In addition to producing his own coffee, he is also dedicated to improving the cultivation and processing of his neighbors' coffee, which he then helps to get to exporters. In addition to his 150 bags of coffee in parchment, he operates with another 1000 bags of his neighbors. He would like to build a larger facility for quality control and coffee roasting. Currently, he only has limited opportunities to taste his coffee and is dependent on quality control in a faraway San Miguel.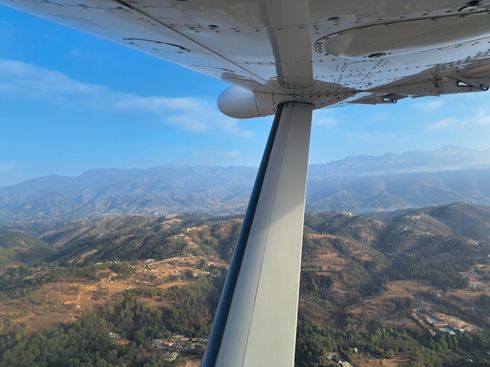 Huehuetenango
Until recently, Huehuetenango was a relatively hard-to-reach region on the border with Chiapas, Mexico. It took 10 hours to drive from Antigua to the capital of the region. Then another 3 hours to the farms around La Libertad. Fortunately, a regular service, known in the coffee community as the "Coffee Buyers Express", has started flying again.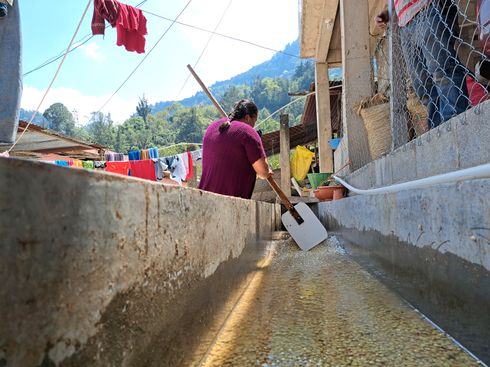 Washed process
Freshly harvested coffee cherries are placed into water tanks. Where all the unnecesary dirt and rubbish stay and only fully riped cherries get selected. After washing cherries in tanks, coffee skin and flash are removed. Coffee seeds are fermented for 36-48 hours. Through fermentation you lose the last protective layer of coffee cherries which is washed away afterwards in water canals. Washed and clean coffee beans are placed on African beds and dried for 10 days.
In addition to the classic washed method, Urisar has been experimenting with other types of processings, such as honey and dried processed coffee. But we still prefer the washed ones, where the flavor quality of Huehue coffees stands out beautifully.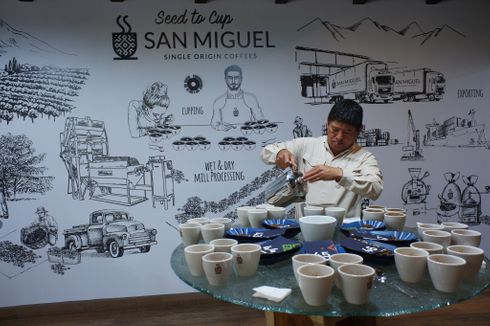 San Miguel Coffees
The year 2022 was significantly weaker due to the drought, and the harvests of the producers we cooperate with every year dropped by up to half. We were forced to look for new opportunities for cooperation. We reached out to Adrian Cabrera, whom we met years ago at an internship in Costa Rica. His family runs the San Miguel Coffees - coffee export company, processing station and several farms of their own. During our visit, we selected coffees from several producers. Urisar's excited us the most. So San Miguel becomes our next regular stop when visiting Guatemala.