Details
| | |
| --- | --- |
| Country | Brazil |
| Farm | Sitio Canaa |
| Varietal | Arabica Obata |
| Processing | Natural |
| Crop | August 2022 |
| Partnership | since 2015 |
| Taste | Forest fruit, apricot yogurt, nutella |
Sweetness and smoothness
From last year's harvest, we had the opportunity to select several microlots of different varieties right on the spot in September, incl. of this dry processed obata variety. This is a beautiful example of well-processed Brazilian coffee with incredible sweetness and smoothness in the cup, which is complemented by notes of forest fruit, apricot yogurt and nutella.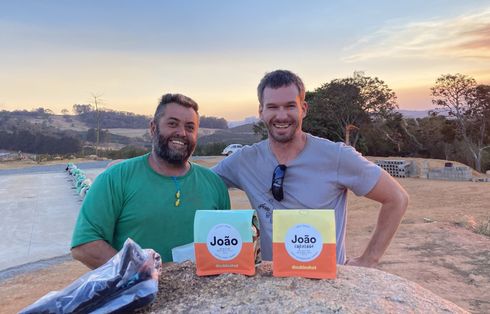 From commodity coffee to organic farming
Until 2006, Joao and Ivan, producers from Caconde region of Sao Paulo (map), focused their work predominantly on the commodity market. That meant growing and processing as much coffee as they could without considering the impact of heavy use of synthetic chemicals on their farms. Not mentioning the poor quality of the final product. The reality of "C" market (low prices, volatility etc.) together with the unsustainable farming practices, forced Joao and Ivan to either quit coffee farming altogether or change their philosophy drastically.

In cooperation with Marcos Croce and his son Felipe from Fazenda Ambiental Fortaleza (FAF), they decided to give it a go in the specialty market. First, they focused on improving picking (ripe cherries only), separating the crop into microlots based on cultivars and paying close attention to the drying process (using African beds). Later, they also included many principles of organic farming into their lives.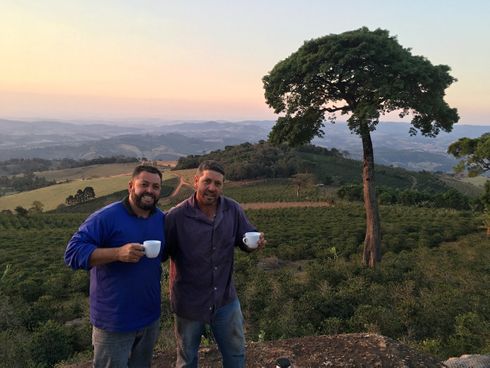 Leaders in their region
Since then, Joao and Ivan have really come a long way. Their farms are now a model example of how to grow and process specialty coffee in Brazil in an environmentally friendly way and to have an economically profitable business. We visit Joao and Ivan dos Santos every year in September. This year, Joao boasted a family house under construction and an already functional processing station, where he processes not only his own coffee, but also the coffee of his neighbors.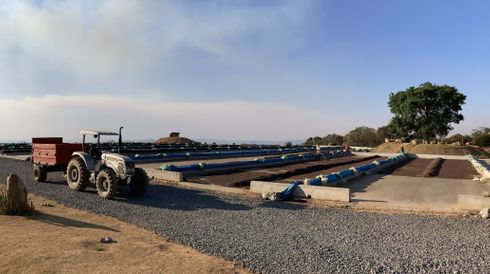 Obata variety
is a hybrid variety breed by the Brazilian agronomy institute in 2000, by crossing Hibrido de Timor with Villa Sarchi. It is thus a Sarchimor with some genetic material from Robusta. Cherries may ripen to yellow or red.
Currently, together with arara it is probably the most trendy variety among Brazilian farmers. They like it for its specific taste profile, resistance to coffee rust and relatively high yield of trees. Obata has a high sweetness in the cup and, depending on the conditions, notes of exotic fruit.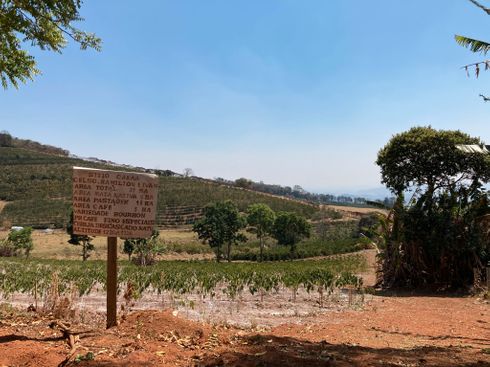 Success also on the competition field
With coffees from Joao Hamilton, we managed to win both the Slovak barista championship in 2018 and the best espresso competition during Czech national Championship in 2017.