Details
| | |
| --- | --- |
| manufacturer | TIMEMORE |
| color | Black |
| Rozměry | 10 x 11,5 x 2 |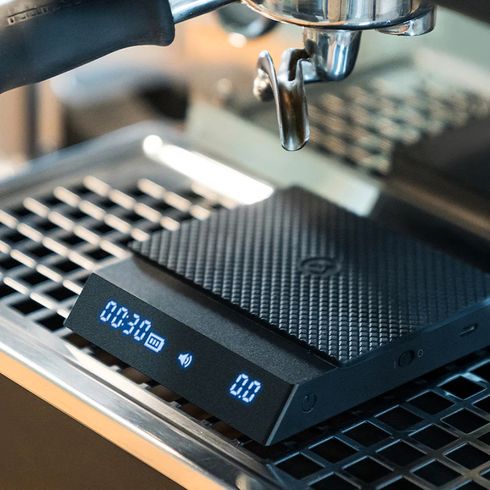 Precise measurement, fast speed
Incredibly quick weighing response times, a large capacity at 2 kilos, accuracy to 0.1 gram, a silicone heat pad to protect your gear.
Espresso mode and pour-over timing mode
Hands free timer when making coffee, there's no need to press the timer button as it will start automatically. This coffee scale has a flow rate button so that you can record the water flow rate for more precise brewing. One of the most impressive features found on this scale is the Espresso Timer Mode - the Black Mirror Nano detects when a cup has been placed on the scale and immediately tares once drops of espresso begin landing in the cup, the timer will start and the scale will begin weighing. Once the brew cycle is complete and the cup is removed, the recorded values will flash on the display.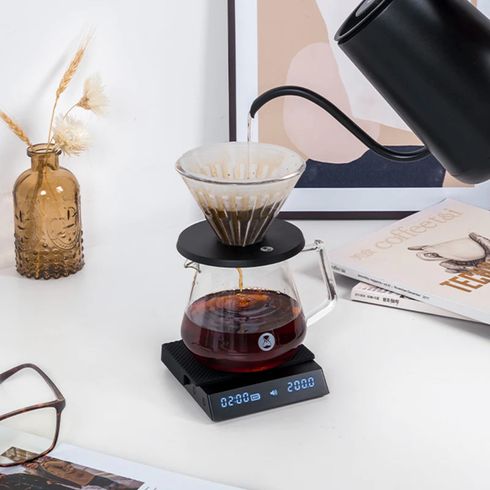 Long lasting battery
When the timer function is not turned on, it will automatically turn off after 3 minutes of standby. When the timer function is turned on, it will automatically turn off after 15 minutes of standby (standby refers to the condition that there is no change in the measurement). Built-in 780mAh rechargeable lithium battery with USB-C connection lasts up to 15 hours of use.
What is included:
scale
silicone heat pad
USB-C connection