Details
| | |
| --- | --- |
| Country | Costa Rica |
| Farm | Finca Sumava de Lourdes |
| Varietal | arabica caturra |
| Processing | yellow honey & natural |
| Crop | February 2023 |
| Partnership | 8 years |
| Coffee type | whole bean |
| Taste | yellow fruits, cookies, nougat (honey) / raspberries, vanilla, cocoa (natural) |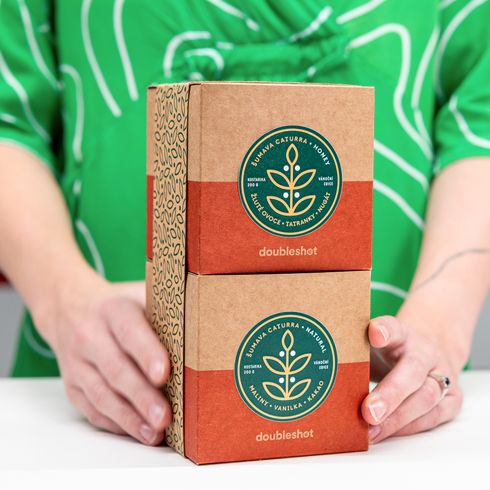 Czech-Costa Rican project
Finca Sumava is an ambitious project which was put together by a famous Costa Rican coffee exporter Francisco Mena and a Czech investor. The farm is located about an hour from the capital in the region of Lourdes de Naranjo (
map
). The idea behind this project is to build a state-of-the-art farm, which will benefit from a huge coffee know-how and strong financial background.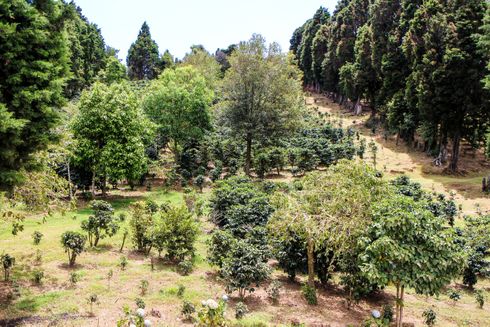 Caturra variety
Caturra is a natural mutation of the Bourbon variety. It was discovered in the state of Caparao in Brazil sometime between 1915 and 1918. Caturra has a single-gene mutation that causes the plant to grow smaller. It is called dwarfism. Caturra's small size enables it to produce more fruit with a great flavour profile. The variety has become common in Central America. Various lines of the coffee tree hybrids were crossed with Caturra to produce a dwarf plant with rust and weather resistance. From an economical point of view it is one of the most important coffee varieties in the world.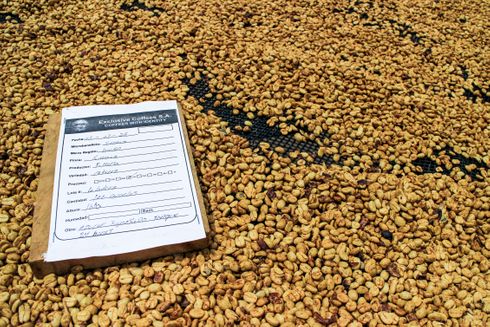 Yellow Honey processing
Freshly picked cherries are first moved to plastic crates and left to rest in the shade for 24-48 hours, the so-called reposado. This stabilizes the temperature of the cherries and at the same time a light fermentation inside the cherry begins. This is followed by depulping, when the beans are stripped of the skin and part of the pulp. After that, drying begins on raised African beds, which ensure even air circulation. The sticky pulp on the beans gradually dries and turns yellow. Hence the name yellow honey.
Coffees processed with this method have a sweet taste and sparkling acidity.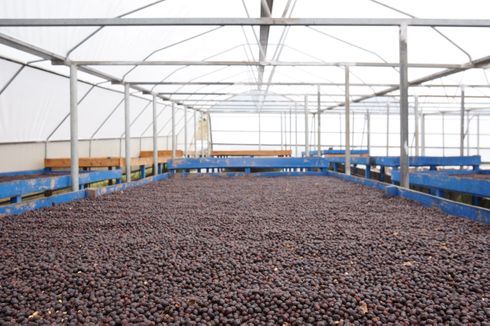 Dry Processing
Freshly picked cherries are spread on raised African beds where they are dried for 10-20 days depending on the weather. The final hulling, sorting and packaging of the coffee takes place at a dry mill in the capital city of San Jose.
This processing brings full body and fruit qualities to the taste.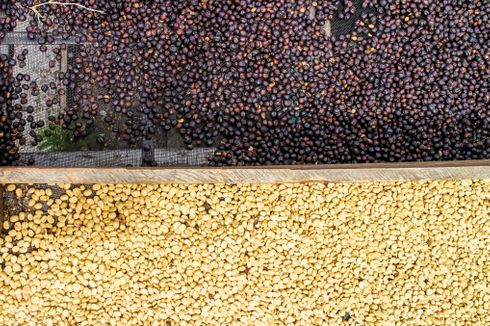 Are you looking for a perfect Christmas gift?
These are our best sellers: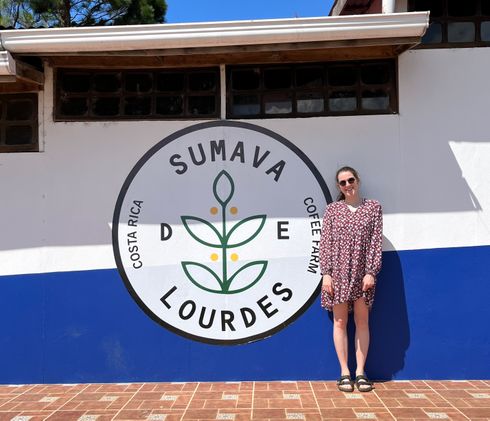 Success in the Cup of Excellence
This year is already the eighth production year of the Šumava farm under the leadership of the team around Francisco Mena. Coffee from the Šumava farm has already
won the prestigious Cup of Excellence 2016
competition with a record score. This event was even noticed by
Czech media
. We visit "Šumava" every year, mostly in March.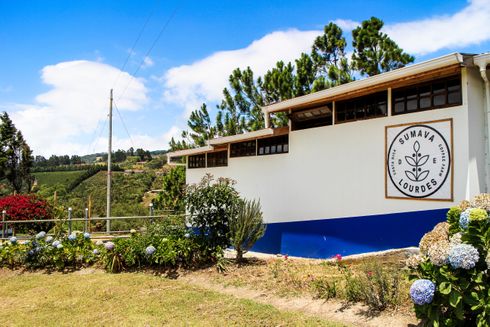 Model and modern farm
Šumava is a model farm which uses modern technologies and new trends in ecologically sustainable farming. The farm uses eco-pulpers together with a retention field for discarded water, which is later used as a fertilizer for coffee plants.
Producer profile
Or would you rather give a great experience?