Details
| | |
| --- | --- |
| Manufacturer | NextLevel Brewer Co (USA) |
| Material | Tritan, TPE |
| Color | Black |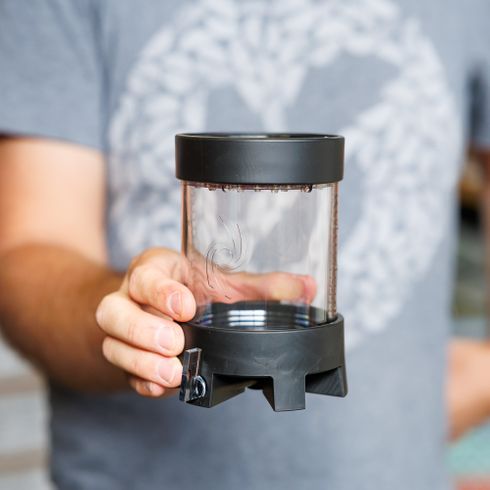 No water around
The main attribute of NextLevel is its' 'no bypass' method, which means all water gets in contact with coffee and doesn't pass around the edges – a thing that can easily happen with regular drippers. This way an even extraction is guaranteed.
A simple kettle is enough
A regular kitchen kettle is a great way to brew with NextLevel. Due to the special design of the top shower screen the water drips equally to the whole coffee bed. The speed of dripping depends on the size of drip holes, so your brews will be precise even when you're half asleep in the morning.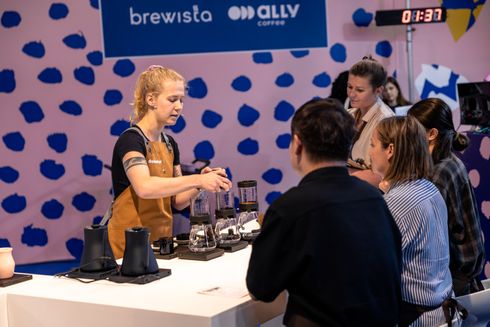 World Brewers Cup recipe
20 g of coffee
340 g of water 100 °C

Grind the coffee twice:
First very coarse and blow out the chaff
Grind a second time to desired coarseness

Insert and rinse the filter

0:00 pour in 60 g of water with the valve closed and stir with the WDT
1:00 pour another 100 g of water and open the valve
2:00 add another 100 g of water
At 3:00 add 80 g of water and let it flow

The extraction time should be around 4.5 to 5 minutes.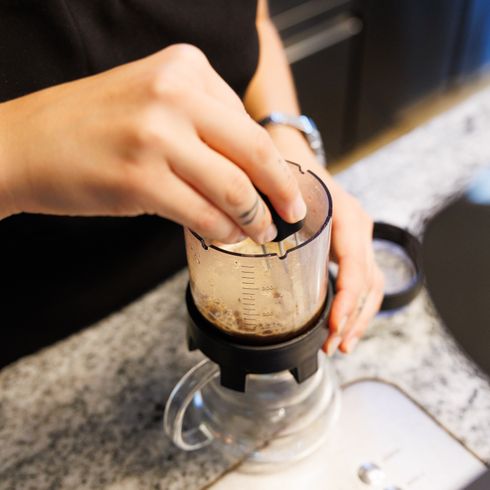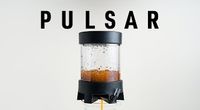 Watch the video
What's in the box
NextLevel Brewer Pulsar
100 piece filter papers
Need to brew more coffee?