Details
| | |
| --- | --- |
| Farm | Guatemala Bella Vista, Brazil Fazenda Ambiental Fortaleza |
| Varietal | bourbon, catuaí |
| Processing | washed and natural |
| Coffee type | 10 pc Nespresso capsules |
| Taste | milk chocolate, hazelnuts, caramel |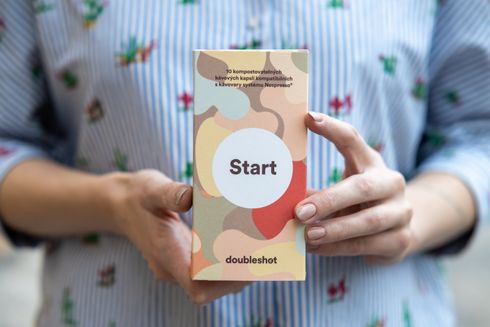 Why capsules?
We always want you to enjoy drinking our coffee. And we wish to celebrate everyone involved in the journey from the farm to the cup. With our capsules we just manage that. We carefully pick coffee for our capsules from the farmers and we pay them fairly so they can continue to produce such wonderful cofffees. Our coffee capsules are made of lignin (a substance derived from wood bark and a waste product of the paper processing industry) so then you can easily compost them .
What are our capsules made of
Our capsules are made of special bioplastic called Terrablend. The main raw materials used are starch, glucose, vegetable fibers, inorganic filler materials, and biodegradable additives. This makes Terracaps entirely GMO-, gluten-free, and vegan. All monomers present are already listed and known by EFSA (EU) and FDA (USA). The biocapsule material is biodegradable according to DIN EN ISO 14855.
Our capsules were developed specifically for industrial composting. We recommend to dispose of the capsules in the food waste bin. This way, the capsules re-enter the resource cycle.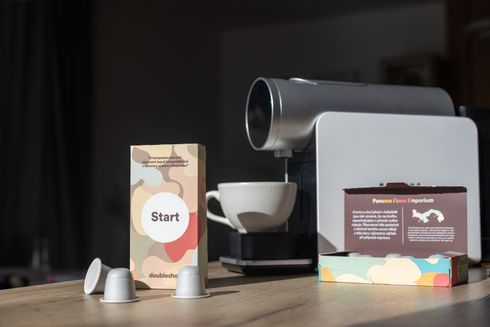 Start capsules introduction
In Start capsules as well as in our Start espresso blend you can find two coffees from our longterm coffee beans suppliers from Guatemala and Brazil.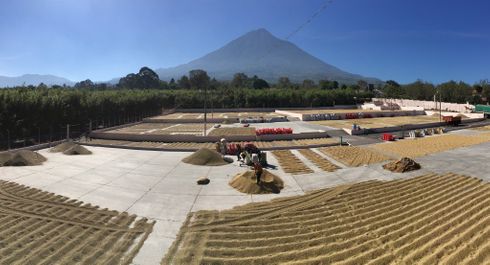 Guatemala Bella Vista - 50%
Beans from Bella Vista are several microlots of bourbon variety from diferrent producers (5-15 farmers), situated in San Jose Poaquil (not far from Antigua). A person overseeing the coffee processing in Bella Vista is Luis Pedro Zelaya, the owner of the station. We have been working closely with Luis for six years.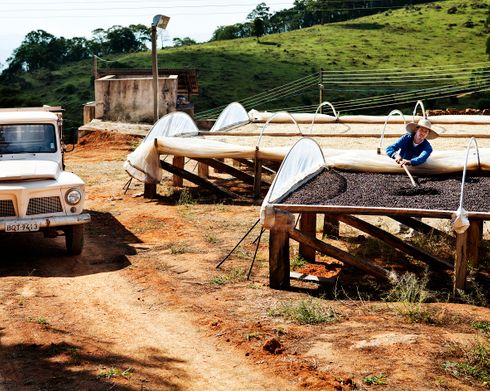 Brazil FAF Bobolink - 50%
Fazenda Ambiental Fortaleza is a name of a farm belonging to a very well known Coce family. They come form Sao Paulo state and they became famous for their eco friendly way of farming. The Brazilian coffee we use in our Start consists of microlots from 10 producers in the region Caconde. Family Coce has been working with these producers for a very long time. This coffee was harvested in September, 2020 Catuai variety and was naturally processed.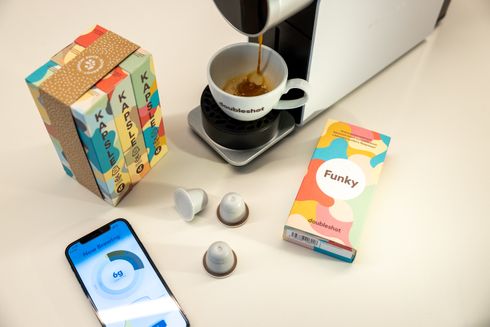 How to brew it?
In this section, you would normally read steps how to brew your coffee. With our capsules this problem is solved. The coffee is already ground and ready in the pods, so you dont need to worry about it (if you dont wish so). The steps are pretty simple: put it in, press it, drink it.

Our capsules fit in all Nespresso Original coffee machines. If you do feel like you want to play around with the recipes please chose Morning machines for that. Morning coffee maker allows you to change temperature, pressure and other variables. We also will share with you how we brew it in the roastery.
Our capsules taste the best with Morning coffee maker.