Details
| | |
| --- | --- |
| Country | Kenya |
| Farm | Kiamabara, Mugaga Coop, Nyeri |
| Varietal | Arabica SL28 / SL34 |
| Processing | Fully Washed |
| Crop | January 2021 |
| Taste | Blackcurrant, molasses, raisins |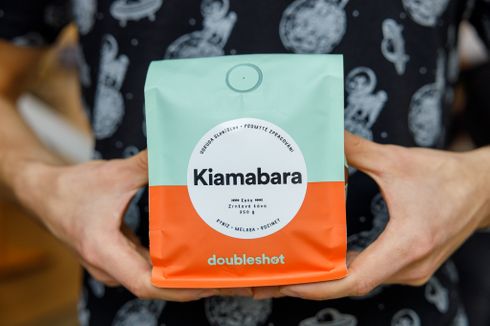 Mugaga Farmers Cooperative Society
Not far from the Karatina village (mapa) lies the Kiamabara station which works with Mugaga Farmers Society. There are around 1100 coffee farmers in this cooperative. They produce around 10 000 bags of green coffee every year. Ripe cherries are washed and fermented up for 72 hours (quite a long time compared to other countries).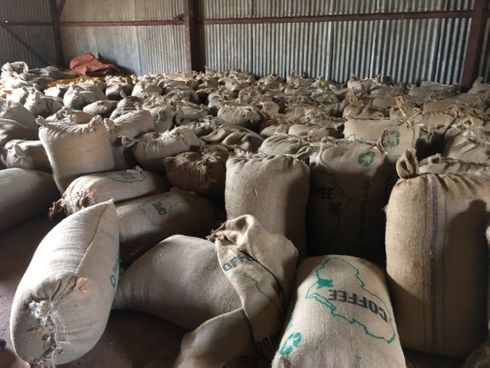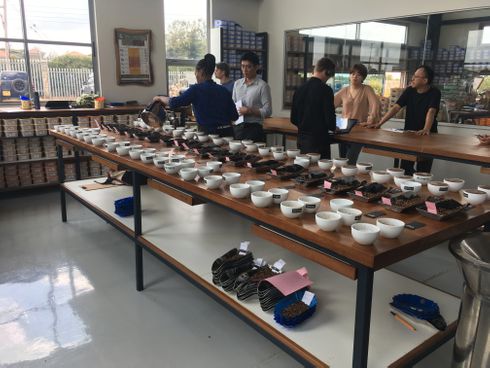 Varieties
It is common in Kenya that the stations buy coffees from several farmers who grow a mixture of different varieties like SL28/SL34 or new and more disease resistant varities Batian or Ruira 11. These new varieties yield more then the tradiotional SL. Hence they are becoming more popular.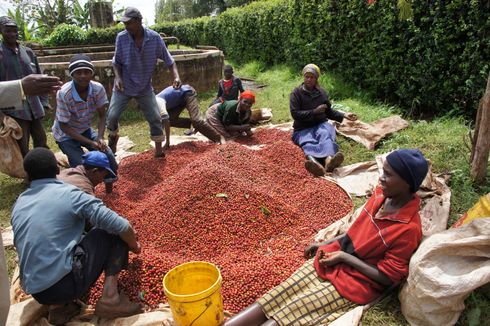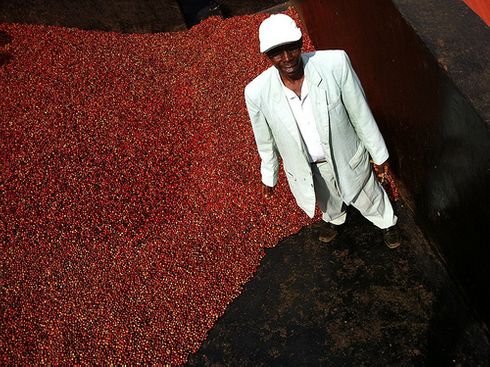 Processing
The first (main) season lasts form October to January, the second season from March to April. The skin and part of flesh are removed in a "depulper" (see picture below). Cherries are then fermented in concrete tanks over night for 12-72 hours. They are washed and put on African beds and dried in the sun for 7-15 days afterwards.