Details
| | |
| --- | --- |
| Country | Panama |
| Varietal | Arabica Pacamara |
| Processing | Natural |
| Crop | February 2021 |
| Coffee type | whole bean |
| Taste | Tropical fruits, herbal, spices |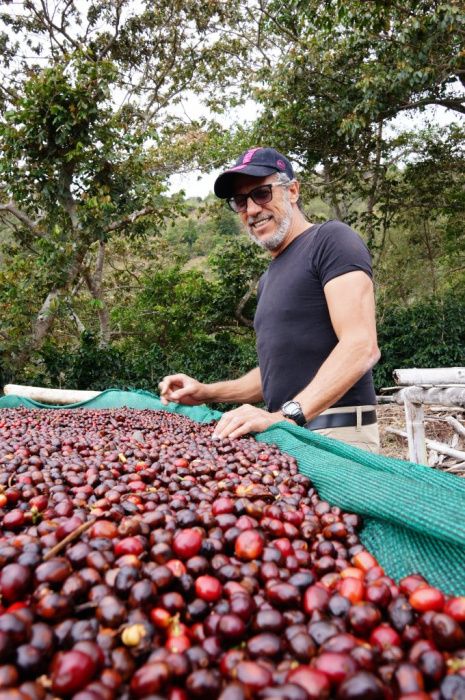 Finca Emporium
is the lower elevation farm of our friend Graciano Cruz. All coffee picked at this farm is processed using the traditional natural method. The result of the specific microclimate, terroir and chosen processing style is a noticeably juicy and sweet cup reminiscent of tropical fruits, herbs and spices.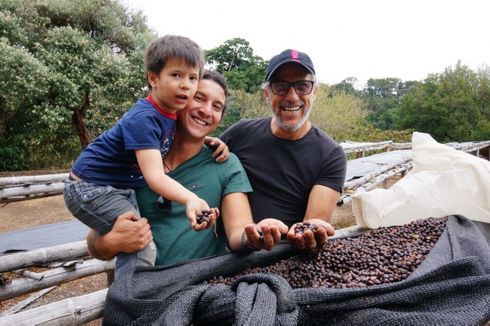 Sustainability and biodiversity
Finca Emporium is an example of biodiversity. Together with perfectly healthy coffee trees of different varieties (Yellow and Red Catuai, Caturra, Pacamara, Typica and even the rare Arabica Purpurascens) you will find here an abundance of oranges, mandarins, citruses, avocados, guavas, you name it. The complete drying process takes place on raised African beds built using locally sourced bamboo.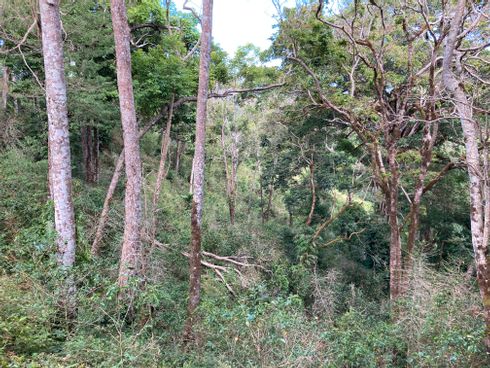 Pacamara variety
is one of the trendy varieties valued for its appearance as well as distinct flavour profile. It is a hybrid of pacas and maragogype varities, currently most abundant at farms in El Salvador. Due to its huge beans it is a difficult variety to roast but the intense fruit and unique herbal notes together with very juicy cup are well worth it.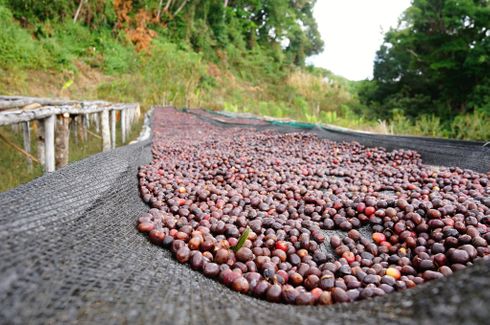 Natural processing
Over the last few years Graciano developed a processing style that brings intensity into the cup without sacrificing its cleanliness. This particular lot was processed using classic natural (or sundried) method when freshly picked cherries are left overnight in plastic cranes and then spread on African beds where they dry for approx. 20 days depending on weather conditions. Graciano is the first farmer to start using this traditional way of drying coffee in Panama and over the 20 years he has been able to truly master it.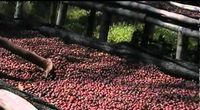 Krátká ukázka sušení kávových třešní na farmě Emporium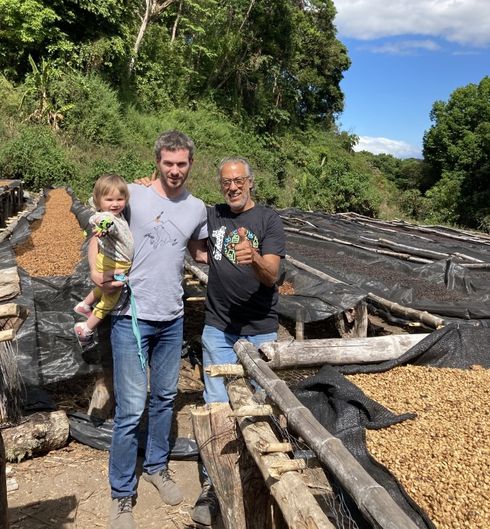 Listen to our podcast about Graciano (in Czech)
Would you like to learn more about different processing methods? (in Czech)