Details
| | |
| --- | --- |
| Country | Bolivia |
| Farm | Alasitas, Caranavi |
| Varietal | Cascara - Geisha |
| Crop | November 2022 |
| Partnership | since 2020 |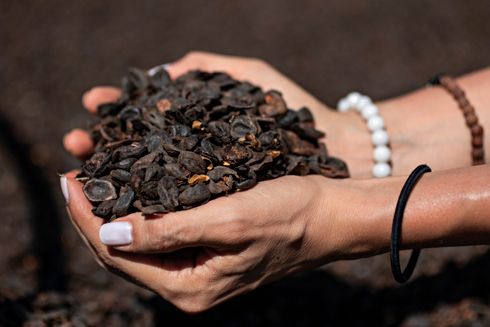 The beverage
Coffee cherry tea may be quite a new thing in Europe. But it has been known in other areas of the world for some time. The cascara tea used to be brewed and drunk way sooner before coffee roasting was discovered in the fifteenth century. Sadly, it disappeared for a long time due to so popular coffee roasting. Farmers started using cascara either discarded as waste or turned into compost and used on the farm as fertilizer. Cascara tea is often described as having a sweet, fruity taste with notes of rose hip, hibiscus, cherry, red currant or even tobacco.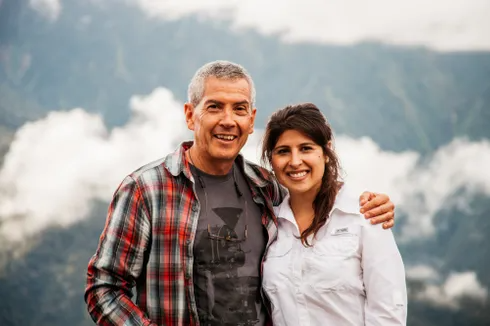 Rodriguez Family
This cascara comes from the Las Alasitas farm situated at the altitude of 1600 masl. The farm is run by the Rodriuez family. Their company Agricafe is trying to bring specialty coffee back to the country. They support a lot of farms around in order to replace coca farming. The Alasitas farm is quite young. The family bought 20 ha of land in 2014 in Caranavi region. Where they built a processing station and this modern farm. They grow varieties of caturra, java and geisha.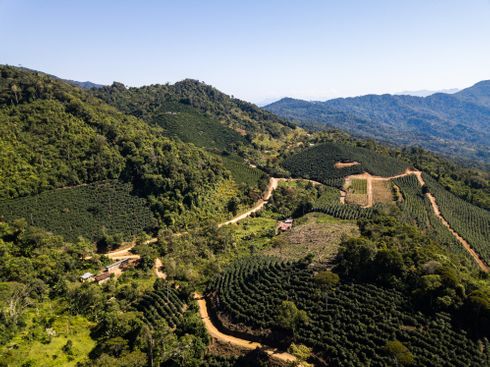 How to make cascara tea?
The easiest way to enjoy cascara is to brew it in a tea pot with a metal strainer. Use 10g of cascara and 500ml of boiling water and let it steep for 5-8 minutes. Hot or over ice.