Details
| | |
| --- | --- |
| Farm | El Aguacatal |
| Varietal | Arabica Pacas |
| Processing | Fully Washed |
| Crop | March 2023 |
| Partnership | 7 years |
| Coffee type | Whole bean |
| Taste | Caramel, dark fruits, citruses |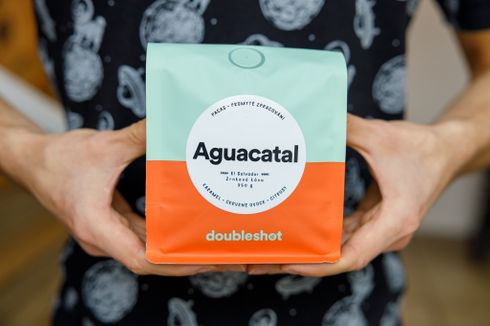 The best from 5 different producers
El Aguacatal is the highest elevation region for coffee farms in Chalatenango. To reach it, you have to drive from La Palma to El Tunel and all the way up to the top of the mountain range. The views are spectacular!

Our lot is a blend from Isai Portillo, Jose Armando Chacón, Jose Luis Hernandez, Miguel Ángel Murcia and René Alfonso Vasquez. It was picked during the peak of this year crop within 9 days.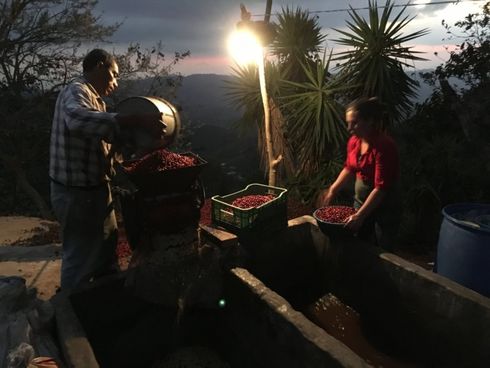 Washed Pacas
Pacas is the common variety around Chalatenango, together with the trendy Pacamara. When picked and processed right, it can be a real delight in the cup. The usual washed method is done by depulping cherries in manual or engine driven simple pulpers right at the farm or in the producer´s backyard. Fermentation lasts approximately 10-12 hours and takes places in simple concrete tanks. Wet parchment is then dried on African beds for approx. 10 days, weather depending.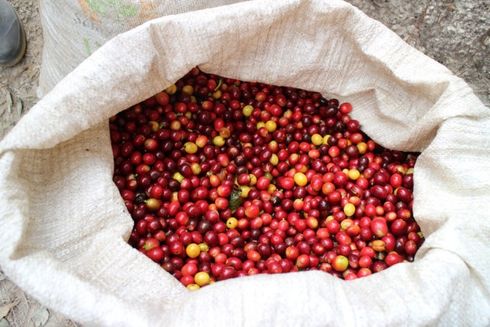 We recommend this coffee especially for brewing filter coffee
Our coffee has a crisp and layered acidity with notes of caramel and dark fruits.


What do you need to prepare this coffee?
1

We love to brew the Aguacatal on French Press, Aeropress or the new Next Level brewer.

2

Freshly ground coffee tastes the best. Do you already have your own grinder?