Details
| | |
| --- | --- |
| Country | Kenya |
| Farm | Ngoe Estate, Helen Gichohi |
| Varietal | Arabica SL28 / SL34 |
| Processing | Fully Washed |
| Crop | January 2023 |
| Partnership | 1 year |
| Taste | Citruses, stone fruit, molasses |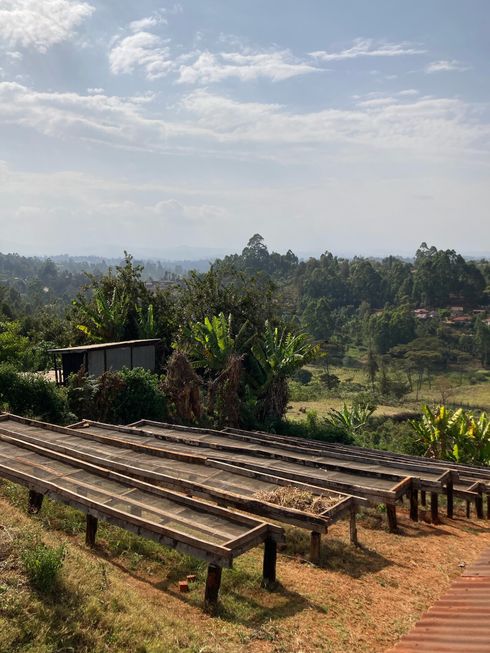 Story of Ngoe Estate
Ngoe farm is located in Kiru Location, Kiriani sub-county in Muranga County, on the border with Othaya in Nyeri County. The coffee farm has been in existence for over 30 years but was abandoned a few years after the previous owner passed away. A part of the coffee farm was recovered about 10 years ago and it has slowly been rehabilitated to produce high-quality coffee since. The farm has its own wet mill and associated infrastructure. The farm also has year-round access to water from a borehole and a nearby river but the coffee is currently not irrigated. Ngoe employs 3 full-time staff and during crop relies on approx 20 pickers. The farm produces about 40 tons of cherry per year.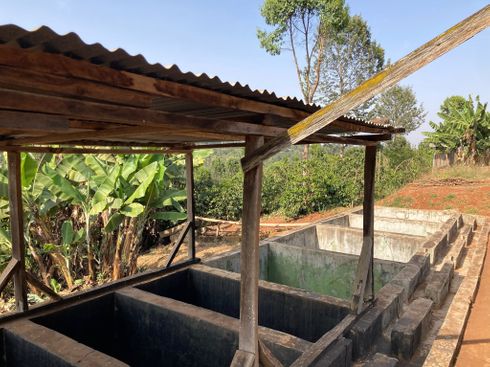 Ms. Helen Gichohi
The owner of Ngoe Estate is a conservation biologist by training. She took over from the previous owner and because she had little experience in coffee farming she decided to have all the coffee cut back to give time for some learning and reflecting.
Helen had previously been involved in the coffee sector in her role as the head of the African Wildlife Foundation in the region. Under a project funded by Starbucks AWF, she supported farmers in 3 large cooperatives in Nyeri.
Although Helen was only marginally involved in the work on the ground, she did get a good impression of the challenges and opportunities in the coffee sector. In the recent past, however, she was not able to invest much in the farm. But over the last two years, this has changed. She is now investing more time and money and looks forward to an exciting time as she engages more to increase production and to better understand the sector.
We have been introduced to Helen Gichohi through Vava Angwenyi, a specialty coffee exporter with whom we have started cooperating in Kenya. Our aim is to keep buying the full crop from Ngoe Estate in the following years as well as try to help to improve the processing protocols at the farm.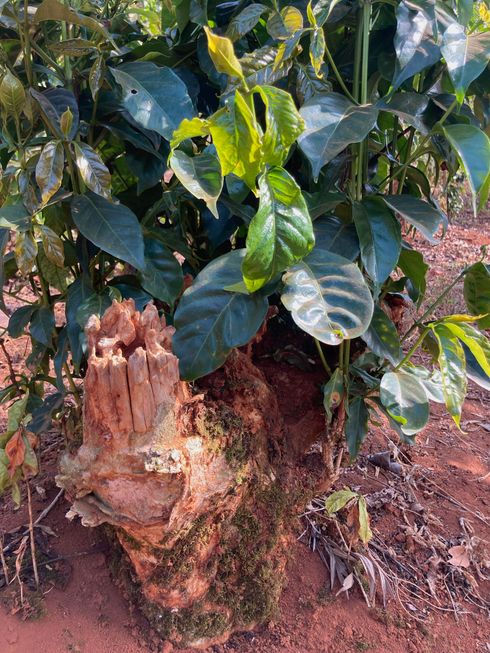 Varieties and organic farming
At Ngoe farm you can still see the original coffee trees of SL28 variety which were planted back in 1964. They still produce some cherry but mostly they are used to graft new varieties such as batian.
Ms. Gichohi, a world renowned ecologist, has been abiding to organic farming principles at her farm. That means not using synthetic pesticides and fertilisers, taking advantage of organic compost, enough shade, taking care of the water source used for processing cherries as well as soil health in general.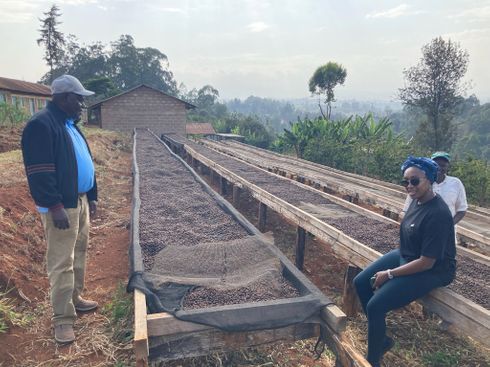 Processing
The first (main) season lasts form October to January, the second season from March to April. The skin and part of mucilage are removed in a disc depulpers. Cherries are then fermented in concrete tanks over night for 18 hours. They are washed, rested for 8 hours, washed again and left in soaking bins under cold water for another 18 hours (see photo below). Afterwards, the parchment beans are transported on African beds and dried in the sun for 7-15 days.