Details
| | |
| --- | --- |
| Country | Panama |
| Farm | Finca Emporium - Graciano Cruz |
| Varietal | Arabica Pacamara |
| Processing | Anaerobic Natural |
| Crop | February 2022 |
| Taste | Tropical fruits, herbal, spices |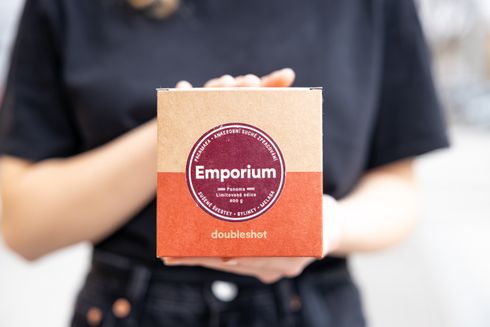 Finca Emporium
is the lower elevation farm of our friend Graciano Cruz. All coffee picked at this farm is processed using the traditional natural method. The result of the specific microclimate, terroir and chosen processing style is a noticeably juicy and sweet cup reminiscent of tropical fruits, herbs and spices.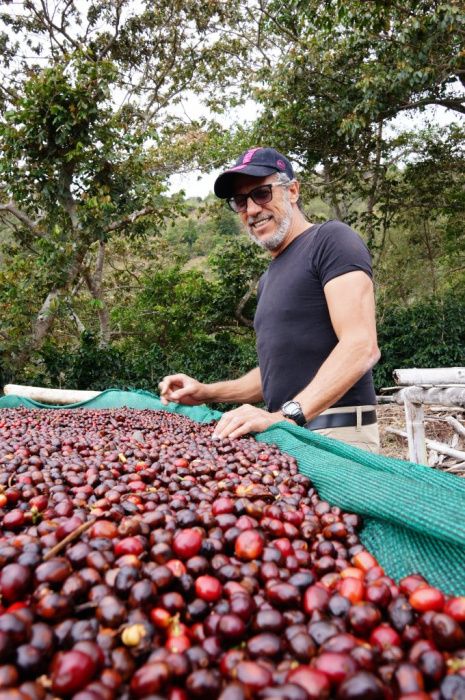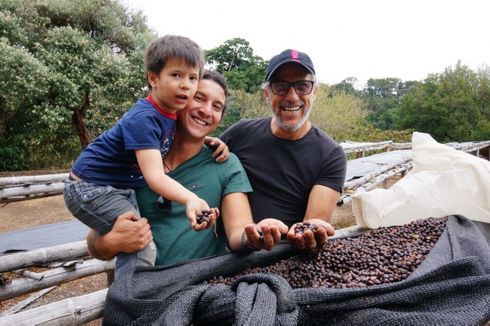 Sustainability and biodiversity
Finca Emporium is an example of biodiversity. Together with perfectly healthy coffee trees of different varieties (Yellow and Red Catuai, Caturra, Pacamara, Typica and even the rare Arabica Purpurascens) you will find here an abundance of oranges, mandarins, citruses, avocados, guavas, you name it. The complete drying process takes place on raised African beds built using locally sourced bamboo.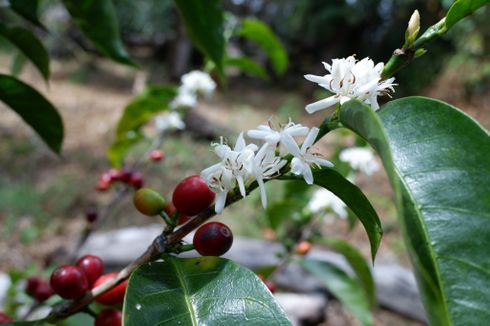 Odrůda pacamara
je poslední dobou velmi vyhledávaná a ceněná odrůda kávovníku Arabica. Jedná se o křížence odrůd pacas a maragogype, která je rozšířená především v El Salvadoru. Je známá svými obřími zrnky a typickými tóny bylin a koření, které jsou díky suchému způsobu zpracování doplněny o velmi hutné a šťavnaté tělo.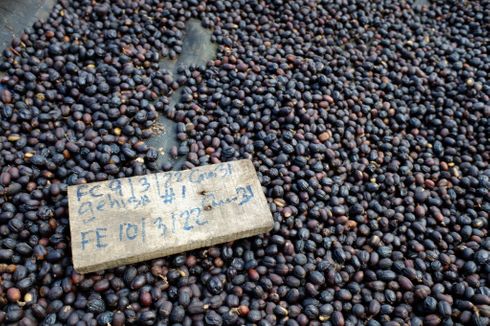 Anaerobní suché zpracování
Graciano poslední sklizně zpracovává většinu svých káv anaerobní metodou fermentace čerstvě sebraných třešní v uzavřených plastových pytlích a sudech. Po několika sklizních jsme se s Gracianem shodli na max. délce fermentace 48 hodin. Při delší fermentaci (někdy mohou být i 20 dní!) sice vznikají velmi intenzivní chutě a aroma, ale zároveň dochází k potlačení jakéhokoliv výrazu odrůdy a terroiru. To může být zpočátku sice zajímavé, ale po delší době člověk zjistí, že všechny takto zpracované kávy chutnají vlastně úplně stejně.
Po fermentaci jsou třešně sušeny na afrických postelích po dobu 20 dní, následně svezeny do Boquete a před exportem vyloupány a protříděny v místním zpracovatelském závodu.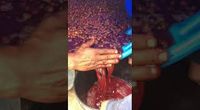 Krátká ukázka anaerobního zpracování kávových třešní na farmě Emporium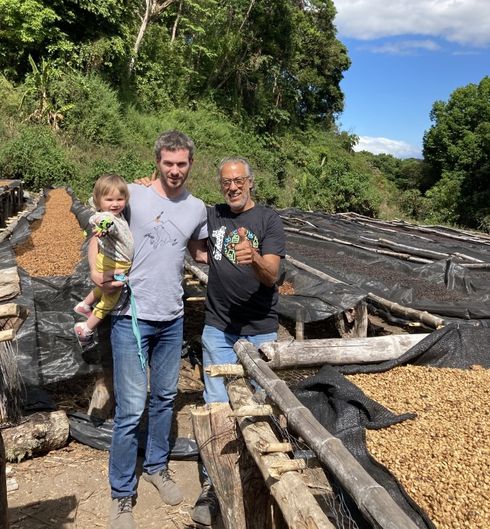 Poslechněte si náš podcast o Gracianovi
Chcete se dozvědět víc o různých metodách zpracování?