Details
| | |
| --- | --- |
| Manufacturer | Ceramill |
| Material | Stainless steel |
| Color | Silver |
| Dimensions | 175 x 40 mm |
| Mlecí kameny | Ceramic |
| Rychlost mletí | 25 grams / 60 sec |
| Záruka | 24 months |
Versatile and solid
Ceramill is the new successor of the very popular hand coffee grinder Porlex. Comparing to other hand grinders (Hario Mini Mill or Skerton), Ceramill is made of stainless steel and uses ceramic burr set which may be adjusted to any grind setting from espresso to French Press.

Ceramill fits approx 40 g of whole bean coffee in the upper chamber.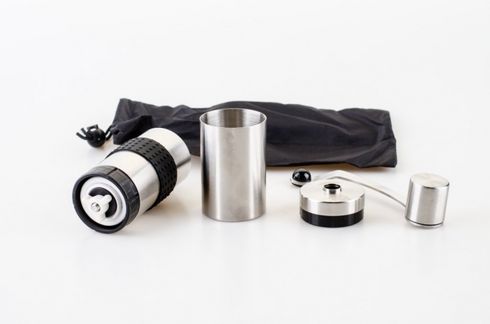 Ceramill is sold with a rubber sleeve that helps a firm grip, together with a simple but handy tote bag.